Prince Edward And Sophie Relieved They Don't Have To Curtsy To Meghan Markle Anymore
Royal Family News says that Prince Edward and his wife Sophie are relieved that they don't have to curtsy to Meghan Markle anymore. That's because they now have their own titles and don't have to bow down whenever they see the Duchess of Sussex, much to their relief. Here's what you need to know.
Prince Edward And Sophie Relieved They Don't Have To Curtsy To Meghan Markle Anymore
King Charles surprised royal watchers everywhere when he not only gave the Sussex children their titles, but also gave his little brother Edward and his wife Sophie the Duke and Duchess of Edinburgh titles.
The last person who was the Duke of Edinburgh was Charles and Edward's father, Prince Philip. But for Sophie, she can now breathe a little bit easier knowing that she is of the same rank as the other duchesses in the royal family, and in particular Meghan Markle. Apparently, she and Sophie never really got close with one another behind the scenes and there might have been a solid reason for it.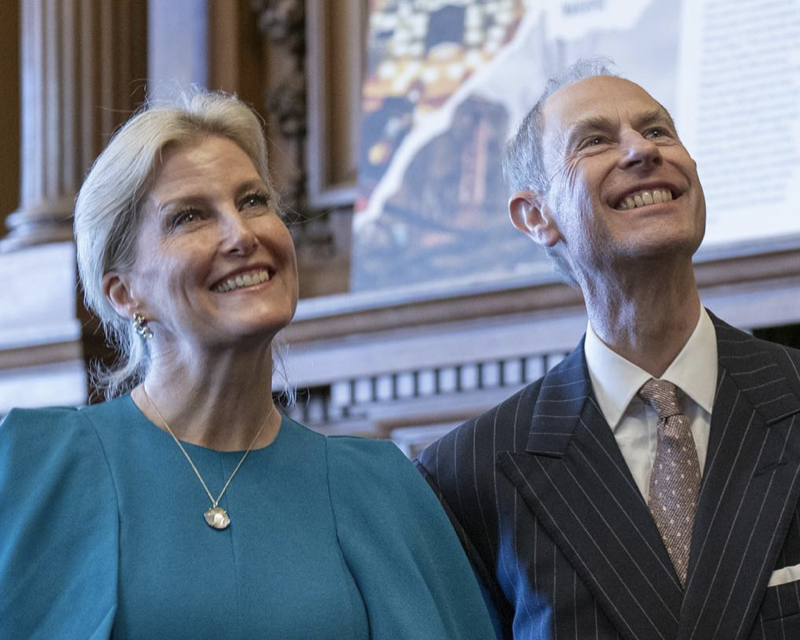 One source close to the situation even put it this way, "Sophie is relieved. She no longer has to curtsey to someone in the family who has not only left Royal duties but has spent the past three years criticizing the institution that Sophie works so hard to support."
What's Next For Edward And Sophie?
You'd think that Meghan would have made at least one friend amongst the senior royals, right? So far Buckingham Palace has not made any comments about the matter. But of course it will be interesting to see how Edward and Sophie will react when they see Prince Harry and Meghan Markle at King Charles' upcoming coronation.
While the couple is yet to officially accept the invite, sources say that royal staffers behind the scenes are doing everything they can to prep for the Sussex's arrival in London. While the day will definitely belong to King Charles, there's no doubt that all eyes are going to be on Harry and Meghan that day. That is, if they do show up. Watch this space.
Tell us celebrity gossip fans, how do you feel about this story? Contribute to the buzz by dropping us a line with your thoughts in our comments section below. Also, come back here for all the latest news about your favorite Hollywood and reality television stars right here.