Prince Harry and Meghan Markle Give Their Friends A Warning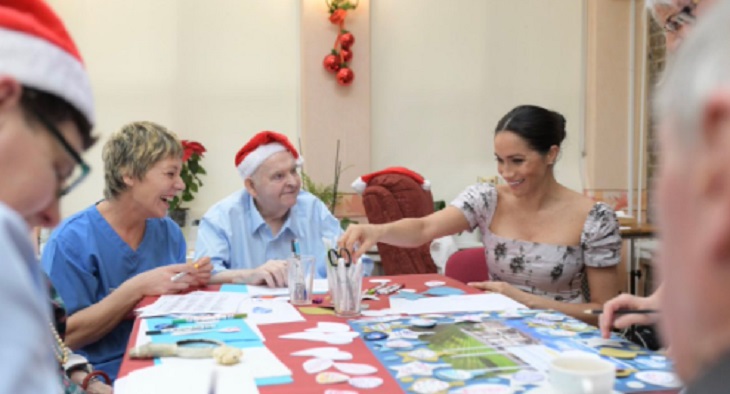 It looks like Prince Harry and Meghan Markle gave a stern warning to those friends and family who are still in their circle of trust. There's a new report that suggests the Duke and Duchess of Sussex told all of their nearest and dearest that they need their privacy now more than ever, and made everyone promise that they wouldn't spill any details about their lives to the press.
According to Her.ie, Prince Harry and Meghan Markle made it pretty clear that they don't want anyone talking to the media, especially if they still want to stay in the couple's lives.
Unfortunately, several members of Meghan's family – which include her own father Thomas Markle and her estranged sister Samantha Markle – have been airing out the family's dirty laundry to the press, much to Meghan's dismay. That's why she wanted to make sure that no one else would sell her out the same way her own father and sister have been doing for several months now.
One source close to the situation said, "They both expect a code of silence. If you talk to the press you're out."
What's more, it looks like Harry's attitude towards the media has changed ever since he married Meghan. The insider added, "Harry didn't used to care that much about what was written in the press, he just said it was a load of shite, but he's very protective of Meghan and defensive these days."
Merry Christmas!

The Duke and Duchess of Cambridge and The Duke and Duchess of Sussex join The Queen and Members of the @RoyalFamily at the Christmas morning service at Sandringham Church. pic.twitter.com/KW7oOnshAx

— Kensington Palace (@KensingtonRoyal) December 25, 2018
So far Meghan Markle herself has not made any comments about all of the things that her father and sister have said about her in their media interviews. In the meantime, let us know what you think by leaving us a line with your thoughts in our comments section below. And as always, don't forget to check back with Celebrating the Soaps for all the latest news and updates on the royals right here!