Prince Harry And Meghan Markle Lacking Romance In Their Marriage?
Are things really getting that bad behind the scenes? Well, it depends on who you ask. There's a new report that suggests Prince Harry and Meghan Markle are having some major issues in their marriage.
In fact, some royal insiders believe that the Duke and Duchess of Sussex might be spending more time apart than together these days. Keep reading below for everything you need to know.
Prince Harry And Meghan Markle Lacking Romance In Their Marriage?
According to The Telegraph, royal expert Camilla Tominey suggests that there are some major problems in Prince Harry and Meghan Markle's marriage.
She thinks that because the Sussexes are so frazzled and fraught, there's less romance in their marriage. Not only that, but the pressure of raising two small kids seems to be getting to them, too.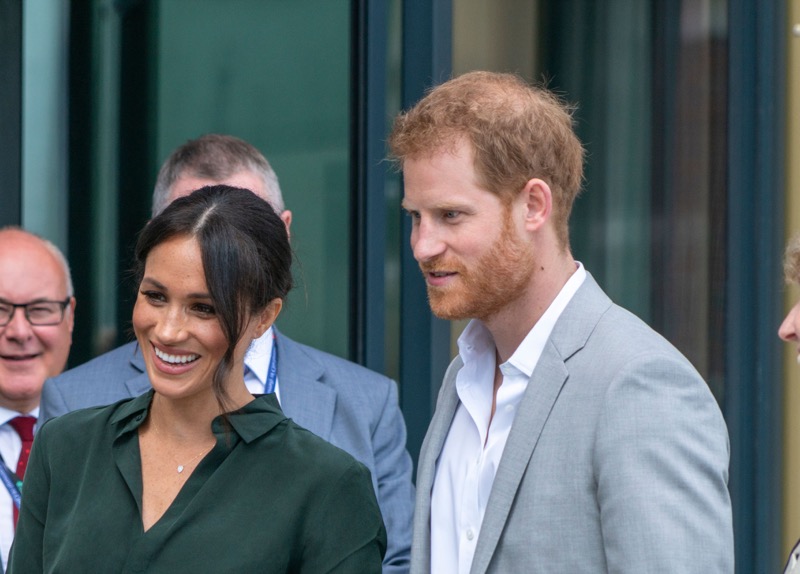 Camilla even goes to say that five years after their wedding, "the omens are bad as Harry and Meghan seem to be heading in different directions."
But then again, a lot of people seem to disagree and say that Harry and Meghan's royal marriage is just like any other marriage.
After all, a lot of people believe that Prince William and Kate Middleton are suffering in their marriage too and that's why they never look like they are happy together.
In fact, the Prince and Princess of Wales even blamed their children for the reason why they were late to the Coronation earlier this month.
What's Next For Prince Harry And Meghan Markle?
Some people commented on the matter with, "I was infuriated by this article but bit my tongue because nothing that Camilla Tominey says matters.
The Sussexes are WINNING. EVERY DAY. After successfully standing in the gap for H&M, our work is largely done and the bottom-feeding British media should IMO mostly be ignored," along with, "The only direction Harry is heading to is his wife and children. We all saw that after the coronation ceremony. He couldn't wait to get home to his wife and children. William left Kate with 2 children on Charlotte first Easter to attend his ex-girlfriend's wedding in Kenya."
Another critic wrote, "Yes, hopping on an international flight immediately after a family event to get home for your youngest kid's birthday is a clear sign things are getting rough."
Tell us celebrity gossip fans, how do you feel about this story? Contribute to the buzz by dropping us a line with your thoughts in our comments section below. Come back here often for royal family news and updates.
Editorial credit: Sarnia / Shutterstock.com