Royal Family News: Prince William and Kate Charged With "Sabotaging" King Charles' Coronation
British royal family news divulges that King Charles' coronation on May 6 at Westminster Abbey was the event of a lifetime, a historic ceremony that the former prince waited 73 years for.
It was opulent, stunning, full of grandeur, involved hundreds of horses and thousands of guests. It was nearly flawless, save for a few minutes delay due reportedly to his son Prince William's lateness.
But now a second shocking allegation has been made against William and his wife Princess Kate. Keep reading to find out who accuses the royal couple of "sabotaging" the king's coronation!
Royal Family News: King Charles' Coronation
After the big day, a video of the Prince and Princess of Wales was released, a glossy feature that showed the family preparing to leave Kensington Palace for Westminster Abbey.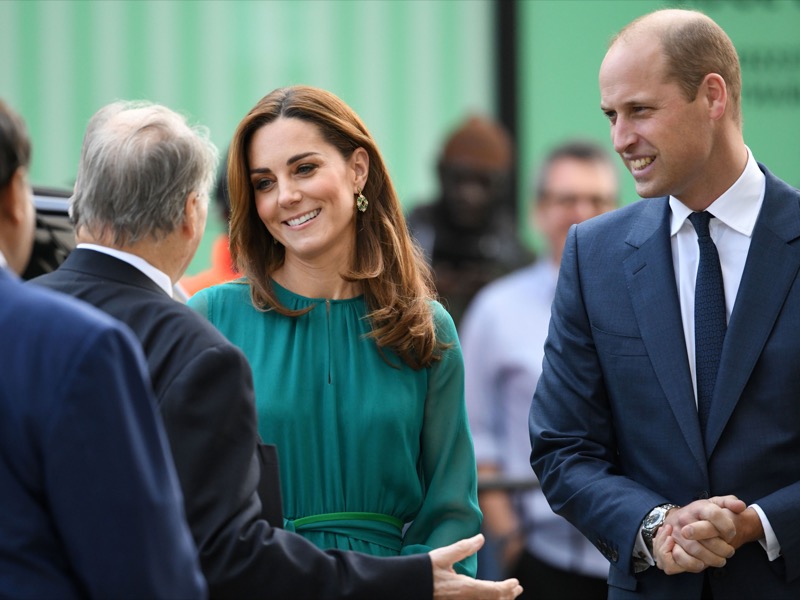 The consensus opinion was that the viral clip was a sweet and charming look at the normally private family, but royal pundit Sarah Vine declared it to be a "manipulative" move.
Royal Family News: The Wales Accused of Being Superficial
Vine wrote of the video: "It's superficial, one-dimensional, like one of those adverts you see on TV in foreign hotels extolling the virtues of this or that tourist destination. I hate to say it, but I'd almost rather watch one of the Duke and Duchess of Sussex's worthy wildlife docs." In case you didn't know, the Duke and Duchess of Sussex are Harry and Meghan Markle, the royal runaways who some say are insanely jealous of William and Kate.
The clip was filmed before the Wales family left for the Abbey, showing that they were indeed late, as they were supposed to arrive before the king and queen with Charles' expected to be the last person to enter the church, and not William and Kate.
Royal Family News: Kate And William Sabotage?
Interestingly enough, Princess Kate is thought by some to be "calling the shots" according to MSN. But in the end, Vine admitted "maybe I'm wrong. Maybe this is exactly what everyone wants to see – the Princess of Wales up close in slow motion, from as many different angles as possible." Meow.
Be sure to catch up on everything happening with the royal family. Come back here often for royal family news and updates.
Editorial credit: LINGTREN.COM / Shutterstock.com