Prince Harry And Meghan Shocked The Public Doesn't Believe Their Car Chase Story
Royal Family News says that Prince Harry and Meghan Markle are still feeling shocked that no one seems to believe that they were involved in a car chase with the paparazzi in New York City earlier this month.
In fact, it seems as though a lot of people are giving the Duke and Duchess of Sussex a side eye because even though it's been several weeks since it supposedly happened, there are no videos of CCTV footage of Harry and Meghan being chased by cars throughout the streets of New York City. Keep reading below for everything you need to know.
Harry And Meghan Shocked That The Public Doesn't Believe Their Car Chase Story
One source close to the situation says that Harry and Meghan insist their account of the car chase WAS absolutely NOT exaggerated and for people to say otherwise is so hurtful and out of line."
This has only added more fuel to the fire, as many of Harry and Meghan's critics think that they always act like they are the victims in each situation that they are in. That, and they always seem to be hurt and complaining about one thing or another.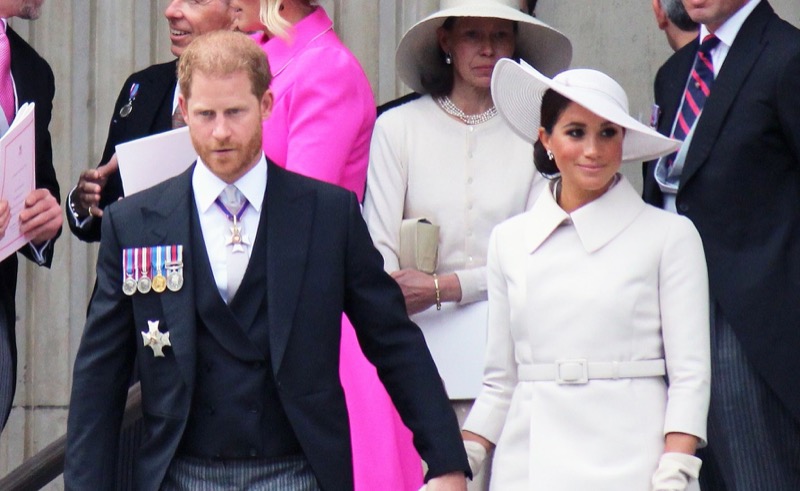 Some have commented on the matter with, "How many days has it been since this happened and still no video footage from anywhere to support their claims? The only video so far show NYPD talking to one of H&M's people.
No one else is speaking out that they saw or witnessed this and I doubt New Yorkers are not going to talk about this if they saw something that crazy going on.
They've been caught exaggerating before, so their credibility is suspect," along with, "Oh cry me a river, for goodness sakes! They are still going to be in our faces even after they were publicly humiliated? I thought they would just go away for 20 years or so. They lied & were called out."
Did Harry And Meghan Exaggerate The Truth?
Another critic added, "They put OTHER people in danger. For their manipulative show for the cameras. They look worse than ever if that's possible. They are awful. They are privileged and entitled narcissists and inveterate liars. And they want sympathy? It's not going to happen."
Tell us celebrity gossip fans, how do you feel about this story? Contribute to the buzz by dropping us a line with your thoughts in our comments section below. Also, come back here for all the latest news about your favorite Hollywood and reality television stars right here.
Editorial credit: Lorna Roberts / Shutterstock.com