Prince William And Kate Middleton Battle Over King Charles' Coronation: Here's Why!
Prince William and his brother Prince Harry still remember what happened when their beloved mother Princess Diana died in 1997. As shown around the world, the royal family forced the two brothers, then 15 and 12, to walk behind their mother's coffin at the funeral procession. And now William and his wife Kate Middleton have gotten into an argument over whether their oldest son should take on a role that could result in similar pressures.
Find out about Kate's and William's war over their son Prince George's role at King Charles' coronation. And learn what might happen. Get all the details below.
Princess Kate Wars With Prince William Over Coronation
Royal family news reveals King Charles' coronation on May 6 has turned Buckingham Palace into a frenzy. And as those within the royal family prepare to organize the history-making event, royal commentator and expert Tom Quinn shared how Prince William and Kate Middleton have reacted to the plans. Because of their concern for their oldest son Prince George, William and Kate have battled, shared Quinn via Yahoo.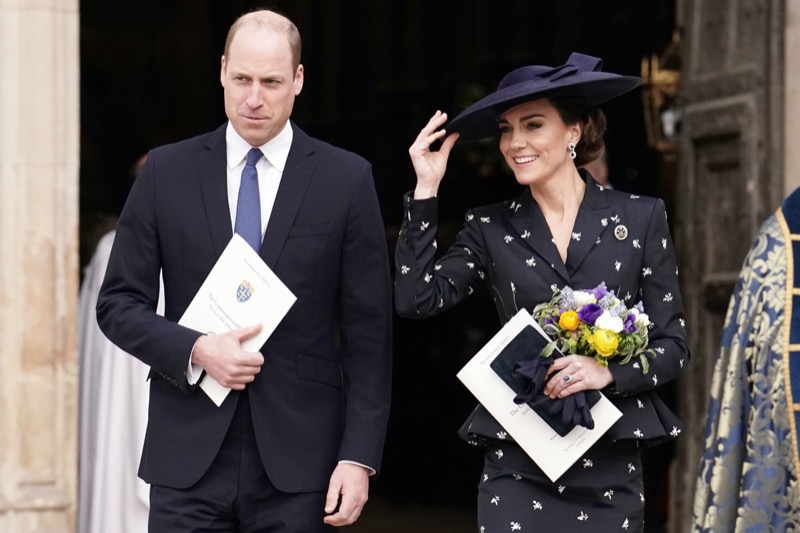 As an heir to the throne, 9-year-old George could play a key role at the coronation. But William and Kate disagree over that role. And the Prince and Princess of Wales have debated over whether George could feel pressured if his role or task seems to attract the spotlight. Royal family insiders shared that Kate and William keep arguing over "whether George should play a more formal role," revealed Quinn.
And he noted, "I've heard that Kate and William are worried that it will be too much for him." Because of his past, William has compared a potential role in the coronation for George to his own experiences at that age, according to Quinn. For instance, the royal expert noted that "William and Harry were sometimes made to attend formal occasions that they shouldn't have been made to attend. Most famously, the funeral of their mother, and walking behind her coffin at their age."
Happy Mother's Day from our family to yours ❤️ pic.twitter.com/kpZgj3NwhB

— The Prince and Princess of Wales (@KensingtonRoyal) March 19, 2023
King Charles Coronation Plans Spark Worry For Prince George
Quinn looked back at how the royal family treated Harry and William when they were George's age. And he feels that insisting George take on a key role in the coronation seems like "an echo" of the tasks that William and Harry performed during their own childhood. "A lot of people criticized that and said that it was a horrible thing to make two boys that young, and especially Harry, do," Quinn said about the two then-young boys getting assigned roles at their mother Princess Diana's funeral in 1997.
As a result, Kate and William reportedly have argued over the right role for their son at the coronation. And Quinn clarified, "So I think people are remembering this," noted the royal expert about the funeral scene. And Quinn speculated that George's parents have debated the pros and cons of making George a pageboy or taking on a similar role at the coronation.
The royal expert claimed that William and Kate keep arguing. "Well hang on a minute, if George is some sort of a pageboy, or has a similar role at the Coronation, is that going back too far towards the traditional roles?" asked Quinn. As a result, a debate has started "going on quite fiercely at the moment about how to do that. And, as far as I've heard, it hasn't been decided yet," he added.
Tell us what you think. What role do you feel Prince George should play at King Charles' coronation? And after you share your views, check back on our site for more royal family news.
Editorial credit: Kiana Themistocles / Shutterstock.com