Prince William Secretly Jealous Of Wife Kate Middleton?
Royal Family news hints Prince William may be secretly jealous of his wife, Kate Middleton. When it comes to star power, some people have it and some people just don't.
You can have all the money in the world and be King Charles' son, and still be a social pariah – ask Prince Harry. Is Prince William actually jealous of the Duchess of Cambridge's "star power."
Earthshot Flops Without Kate Middleton
Prince William's royal baby is Earthshot. The older of King Charles' sons has always taken an interest in saving the environment and has been involved in numerous projects over the years to conserve the planet.
This month the Duke of Cambridge travelled to Singapore for the 3rd Annual Earthshot Awards Ceremony, and he forgot to bring Kate Middleton with him.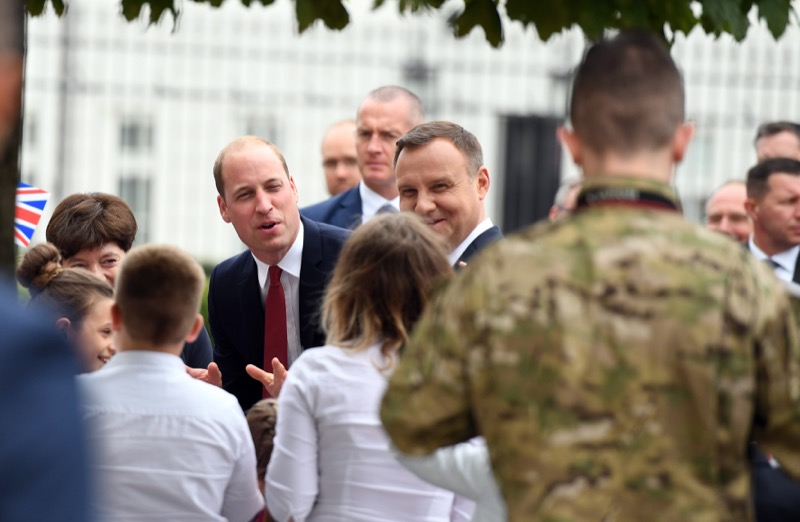 The first two Earthshot ceremonies were heavily publicized and drew a lot of media attention.
Both ceremonies were attended by Kate Middleton, and of course she made a fashion statement. This year Prince William's wife didn't attend the ceremonies, and the press basically forgot to cover them.
Newsweek actually ran with the title, "Prince William's Earthshot Prize Missed Kate Middleton's Star Presence." Ouch.
Will has always been proud of the Earthshot success, because it was something he was with from the ground up and it had always been popular among the people. Seeing the ceremony flop probably was a huge hit to his ego.
Prince William's Ego Takes A Hit
After this trip to Singapore for the 3rd Annual Earthshot Awards Ceremony, Prince William is probably feeling a bit bitter towards his wife. William has always been awkward in the public eye, and everything seems to come so easy for his social butterfly wife.
This isn't the first time this issue has been rumored to pop up in the Cambridge's marriage. And, when they are named King and Queen, it will most likely pop up a lot more.
Do you feel bad for Prince William? Could his jealousy over Kate's star power lead to bigger problems down the road?
Let us know what you think in the comments below and keep checking back here for more Prince William news and updates.
Editorial credit: MaciejGillert / Shutterstock.com