Royal Critics Are Concerned About Prince William And Kate Middleton's Marriage
Royal Family News suggests that there seem to be more and more people concerned about Prince William and Kate Middleton's marriage. In fact, some people even think that they might be headed for a divorce. Keep reading below for everything you need to know.
Royal Critics Are Concerned About Prince William And Kate Middleton's Marriage
Apparently, there seems to be one report after another suggesting that William and Kate seem to be fighting more than anything else. The Prince and Princess of Wales also looked like they wanted to be anywhere but near one another while they were at King Charles' coronation last month.
If that weren't enough, there have also been reports about William's temper and how Kate has learned not to complain about their marriage.
One royal expert even said that the couple often throw pillows at each other during their fights, instead of vases, luckily. Could there be something serious going on? Either way, this doesn't sound good at all.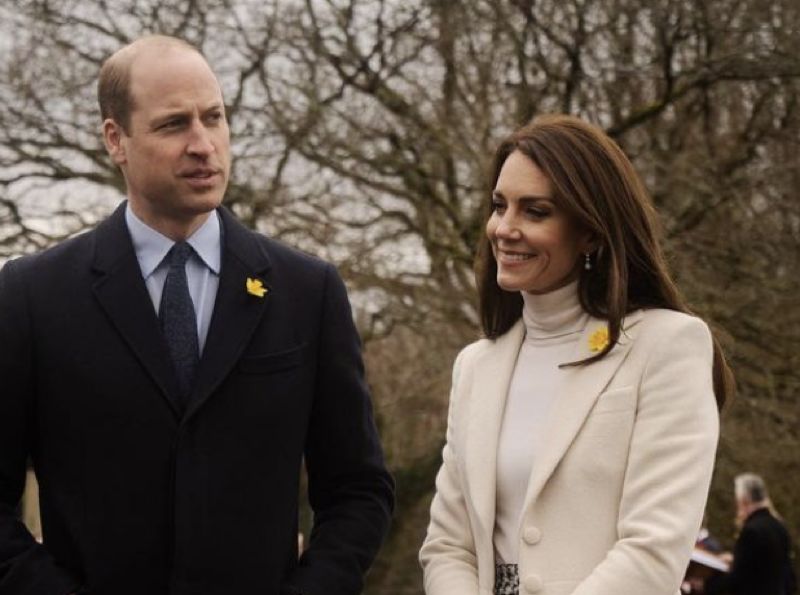 Needless to say, there sure were a lot of royal fans and critics alike that have had a lot to say about the matter on social media. Some have commented with, "How many normal, loving, and functional couples hurl objects at each other in anger? Since QE2 has died, the whispers about William's temper have gotten really loud. This is a huge red flag," along with, "Kate has been doing solo events in person whereas William has done a few filmed engagements. Something is going on and it's only going to be a matter of time before we find out."
Are Prince William And Kate Middleton In Trouble?
Another critic wrote, "I'm not sure marriage counseling would even help at this point. But something's gotta give bc they can't continue down this road indefinitely and it seems like there's an article about these arguments every other month."
And then there was this comment, too: "Also noticed a story about Kate preferring to work solo as she's more 'relaxed' without W. Another way of saying he's controlling and critical. Probably feeds into her awkwardness and mumbling. A divorce would be best for these two and especially the kids."
Tell us celebrity gossip fans, how do you feel about this story? Contribute to the buzz by dropping us a line with your thoughts in our comments section below. Also, come back here for all the latest news about your favorite Hollywood and reality television stars right here.