Royal Family News: How Prince Harry And Meghan Markle Should Behave At The Coronation "If They're Sensible"
British royal family news divulges that Prince Harry and Meghan Markle's decision to snub or attend King Charles' May 6 coronation has the world on edge—will they or won't they?
If they do, will Meghan announce that she's pregnant? Hey, that's what's churning in the rumor mill we're just reporting the dish. At any rate there is no shortage of opinions on how the couple should behave if indeed they make the trans-Atlantic trip to see history be made.
Royal author Robert Hardman has a word of advice for the Duke and Duchess of Excess should they decide their presence is a necessity at this once in a lifetime circus. Here's what the venerable royal pundit suggests for the Sussex's attitude.
Royal Family News – The Coronation May 6
Hardman told Page Six that the thirsty couple should approach with the mindset: "This is not our show, it's his show, we are here because that's the sort of respect for a beautiful thing to do. Private family issues aside … that's for another day." The only issue with that lovely sentiment is that it requires decorum, maturity, and a lack of rancor, all qualities the Sussexes have shown to be non-familiar with.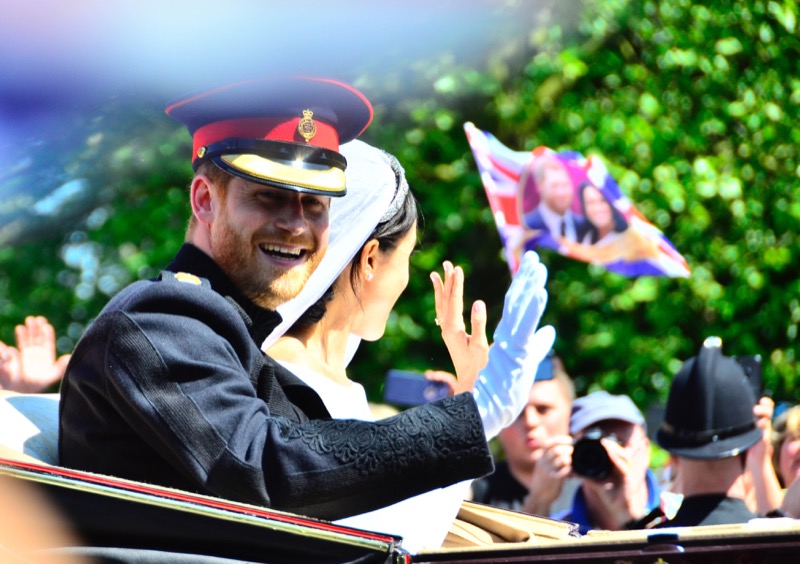 Does Hardman think the royal runaways should be at the coronation? Yes, as he thinks that this is, "a family event as well as a state event and you would expect all the family to be at a family event."
Royal Family News – Will The Sussexes Be At The Coronation?
Hardman isn't worried that Harry and Meghan would steal the show, a viewpoint not entirely conversant with the truth. He points out: "Don't forget, we kind of went through this last year with the Queen's [Platinum] Jubilee" when the Sussexes were "quite low-key," but he fails to mention they were repeatedly sat at the kid's table and abandoned the whole shebang early after being booed by outraged Royalists.
Royal Family News – Harry And Meghan Booed
Reports indicate that the Markles have been invited to the coronation, but their spokesman stated, "An immediate decision on whether the Duke and Duchess will attend will not be disclosed by us at this time." Tell us what you think royal fans, do Harry and Meghan deserve to be at the coronation?
Be sure to catch up on everything happening with the royal family. Come back here often for royal family news and updates.
Editorial credit: V-LEIBIUK / Shutterstock.com