Adam Levine Responds To Blake Shelton's Exit From 'The Voice,' Says, 'It's About Time'
Adam Levine has finally dropped a comment on Blake Shelton's exit from 'The Voice.' He made the comic response "It's about time" to Entertainment Tonight outside of Vanity Fair's Oscar party on Sunday, March 12.
Blake Shelton has been coaching on "The Voice" since its first premiere in 2011. Shelton was among the first coaches of the show together with Levine, Christina Aguilera, and CeeLo Green. Levine went on to quit the show in 2019 during the show's season 16.
Following Levine's departure, other stars like Ursher, Shakira, Miley Cyrus, and more joined in as coaches. In the singing show, coaches come and go but Shelton remained, until last year's October 2022 when he announced he would be leaving the show after the end of season 23.
Adam Levine — Blake Shelton Spoke About His Longevity In 'The Voice' During Departure Speech
For 23 seasons, Shelton remained steadfast with the NBC show and that's why his exit news shook a lot of people who knew the impact he made in the show. His fellow coaches all had a thing or two to say about him including John Legend.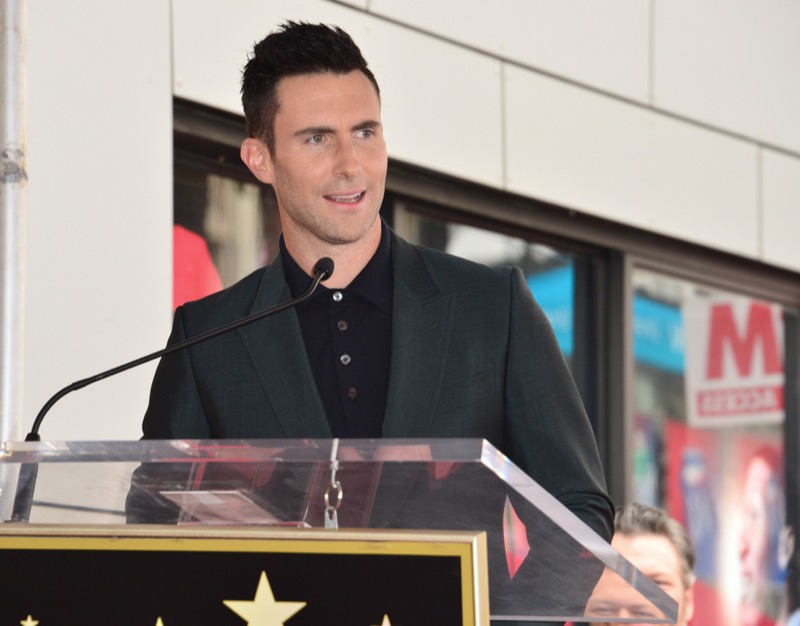 Speaking about Shelton's run on the show to E! News, Legend said, "I love Blake and just think he's an amazing coach, but also an amazing person that I've really gotten to know over the years, and hopefully, we can carry on the tradition after he leaves."
In a lengthy Instagram post which he made in October, the country singer announced his plans to leave the show. His post reads: "I've been wrestling with this for a while and I've decided that it's time for me to step away from The Voice after season 23."
"This show has changed my life in every way for the better and it will always feel like home to me. It's been a hell of a ride over these 12 years of chair turns and I want to thank everyone at The Voice from NBC, every producer, the writers, musicians, crew and catering people, you are the best. It takes a lot of work, passion, and adult beverages (Ha!) to pull off a live show twice a week."
It was in 'The Voice' show that Shelton met his wife Gwen Stefani, and he didn't fail to mention it in his statement. Shelton wrote, "I've made lifelong bonds with Carson [Daly] and every single one my fellow coaches over the years, including my wife, Gwen Stefani!"
"I have to give a huge shoutout to the singers – the 'Voices' who come on this stage season after season and amaze us with their talent and a special thanks to those who chose me to be their coach."
Shelton ended his post with, "Lastly, it's about y'all, the fans, who watch and support these artists, us coaches and everyone at The Voice chasing their dreams. It wouldn't happen without you!"
Be sure to catch up on everything happening with Adam Levine right now. Come back here often for all the Adam Levine's spoilers, news, and updates.
Editorial credit: Jaguar PS / Shutterstock.com