Royal Family News: Meghan Markle's Elder Abuse, Why Won't She Reconcile With Ill Father?
British royal family news shows that the Markles, Harry and Meghan, have never been lower in the court of public opinion following three years of narcissistic and abusive behavior toward their loved ones.
But one royal expert maintains that the worst part of their childish vendettas is the way in which they publicly spit on her father, Thomas Markle.
He's no saint. He sold paparazzi pics after Meghan hit the big time—not with Suits, with Harry. He was forced to miss their wedding due to a heart attack and from then on Harry and Meghan have, by their own accounts, wanted nothing to do with him.
This more than anything defines their self-centered world, a realm in which they play victim and run away when things don't go their way.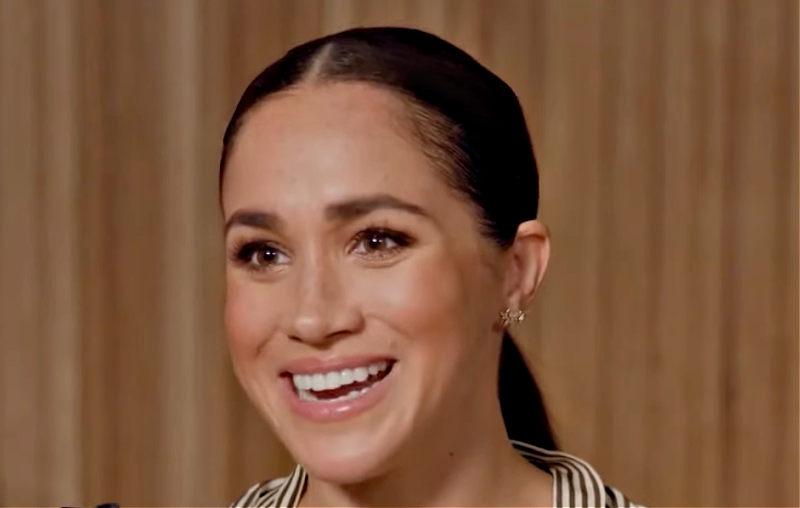 Royal News: Meghan's Sick Dad
Making matters worse, Thomas Markle had a stroke a year ago. At the time he again pleaded with his daughter to see him, speak to him, let him meet his grandchildren. Who denies an elderly, sick man—the person who raised you and took you to Sizzler every night—this basic human decency?
Rhetorical question because this is Meghan Markle's signature move. One that Harry seems to be finding out in the worst way possible in recent days, after she signed to a talent agency without him and flaunted herself having fun at Farmers' Market without her husband and kids.
Royal Family News: Meghan Without Harry
Like we said, Thomas is not without sin. Just like his daughter and SIL he, too, has tattled to the media about them, calling Harry "snotty" and an "idiot" who is "whipped" by Meghan. But if it's all true, is it really tattling?
As Eden notes, "perhaps the most baffling failure of all was Harry's. Even now, four years later, it is hard to understand why Harry did not meet his girlfriend's father in person, as any prospective son-in-law would do."
Royal Family News: Thomas Markle's Says Harry is an "Idiot"
"By the eve of the wedding, when Thomas revealed he was pulling out of giving his daughter away because of heart problems, the relationship between the two men was turning toxic" with Thomas admitting to hanging up on Harry when he criticized him for staging the papp pics.
According to Thomas "There is a time and place to say what he said but not when I'm lying in hospital after a heart attack."
He is absolutely right. There is a time and place for to say what needs to be said and now is the time for Meghan and Harry to redeem themselves by reaching out to her dying father with compassion. It's time for Meghan to make good on her cliché "be kind."
Sadly, there's no reason to think the children will do the right thing. The saying 'when someone tells you who they are, believe them' sums up the Mr. and Mrs. Markle circus perfectly.
Be sure to catch up on everything happening with the royal family. Come back here often for royal family news and updates.