Royal Family News: Prince Harry And Meghan Markle Ditching Their Brand?
Now, exactly what their brand may be, can easily be up for debate, but it sure does look like a lot of people have plenty of opinions about it.
There's a new report that says critics are encouraging Prince Harry and Meghan Markle to change their brand if they want to "survive," otherwise they don't have much of a future ahead of them. Keep reading below for everything you need to know.
Royal Family News: Prince Harry And Meghan Markle Are Being Encouraged To Ditch Their Brand
While the Duke and Duchess of Sussex's brand seems to be all about trashing the royal family with each and every opportunity they've so far gotten, some people think that they might need to rethink how they will operate moving forward.
Some people believe that Harry and Meghan should move as far away as possible from all things royal and kind of come up with their own image, if that is even possible at this point.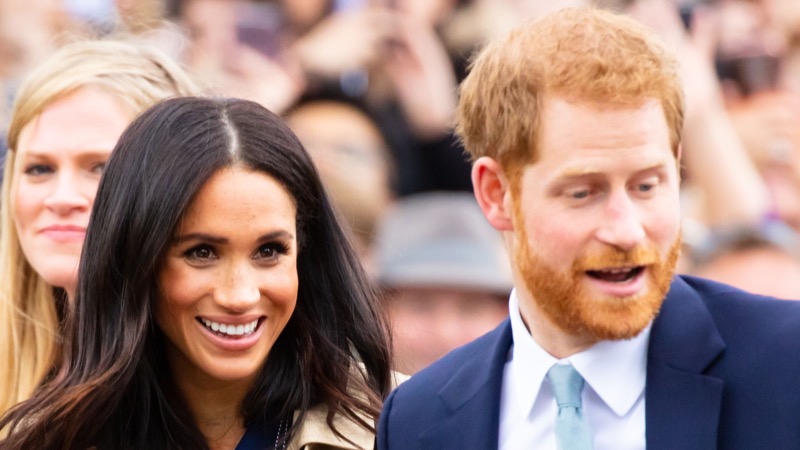 One PR expert even put it this way, "The Sussexes have found themselves in a split position. There are a number of avenues ahead of them, all of them rocky but some with bright futures and others, not so bright. They have to thread the needle. Their entire brand, down to their last names, is that of being senior royals. Pushing the boat out too far would of course risk fully ostracizing themselves from their family."
Royal Family News: What's Next For Harry and Meghan?
The source added, "I am not in a position to comment on this on a personal level, although I imagine that this would be very painful for everyone involved. From a PR point of view, it would cut off their brand at the root."
Of course, Harry and Meghan haven't made any comments about the matter but at the same time, they have retained their royal titles for their personal use. Some critics think that it would be best if they could ditch the titles altogether and start from scratch so they could become their own entity, so to speak.
Tell us celebrity gossip fans, how do you feel about this story? Contribute to the buzz by dropping us a line with your thoughts in our comments section below. Also, come back here for all the latest news about your favorite Hollywood and reality television stars right here.
Editorial credit: FiledIMAGE / Shutterstock.com