Sharon Stone Is Facing Hard Times After She Lost Half My Money
These are not the easiest times for Sharon Stone, who lost half her money after the recent bank failures led to the collapse of two financial institutions. We know that it can't affect stars as much as it does the average person, but the banking drama also touched those in high places. Who knew?
The 65-year-old Academy Award nominee spoke at Thursday's "An Unforgettable Evening" that took place in Beverly Hills about how the trials she is currently facing won't stop her from signing a check to the Women's Cancer Research Fund.
Sharon Stone – Is Feeling the Impact Of The Bank Saga
In the tearful speech, she called on people to be courageous and stand up to political figures from telling them "what I can and cannot do."
"And right now, that's courage too," she said that evening at the benefit gala. "Because I know what's happening. I just lost half my money to this banking thing, and that doesn't mean that I'm not here. My brother just died, and that doesn't mean that I'm not here. This is not an easy time for any of us."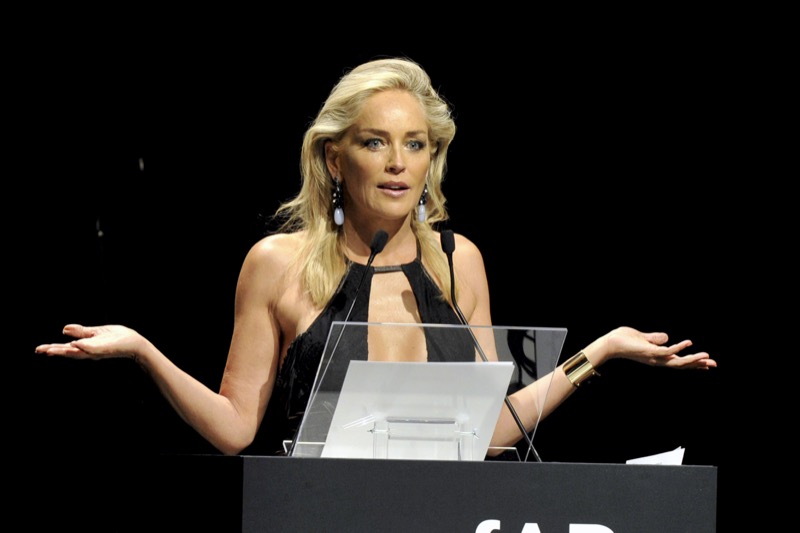 "This is a hard time in the world, but I'm telling you what, I'm not having some politician tell me what I can and cannot do, tell me I can and cannot live and what the value of my life is and is not. So stand up. Stand up and say what you're worth, I dare you. That's what courage is," added Stone.
Even though Stone did not elaborate on what she means by the "banking thing," however, since her statement is coming just after two of the three biggest bank failures in US history — following Washington Mutual in 2008 — it's speculated that she is referring to it.
Per the Associated Press, the U.S. government seized Silicon Valley Bank and Signature Bank following a bank run that collapsed the financial institutions. However, President Joe Biden and Federal regulators have assured depositors that their money will be there when they need it.
Stone, who was honored with the Courage Award at An Unforgettable Evening for her support of breast cancer research, once opened up about having benign tumor removed from her breast in 2001, and she's since had another surgery to remove tissue from her breast.
Be sure to catch up on everything happening with Sharon Stone right now. Come back here often for all Sharon Stone spoilers, news, and updates.
Editorial credit: Paolo Bona / Shutterstock.com