Royal Family News: Prince Harry DENIES Paying For Private Hotel Room To Escape From Meghan Markle
British royal family news divulges that Prince Harry's rep was forced to deny a new report that the royal runaway pays for a private hotel room he uses to escape from his wife Meghan Markle.
The Duke of Sussex's rep told Page Six, "This is not true." Then again, recollections often vary with the Hollywood Hoboes, so what to believe here … ? And by the way, don't you love that the late Queen Elizabeth is finally getting the last word, literally, when it comes to these two punks?
Royal Family News: Harry and Meghan Punked
Sources told The Sun Saturday that Harry makes sure he always has a private room "set aside" at San Vicente Bungalows, a private members only club in with strict privacy rules. According to the source Harry keeps the place at the luxury hotel near his and Markle's Montecito, Calif., home for some alone time.
Harry and Meghan are raising two young kids, son Archie, 4, and daughter Lilibet, 1, and there are reports that her mother Doria Ragland lives with the couple. The sources asserts that Harry keeps the room as an "escape place."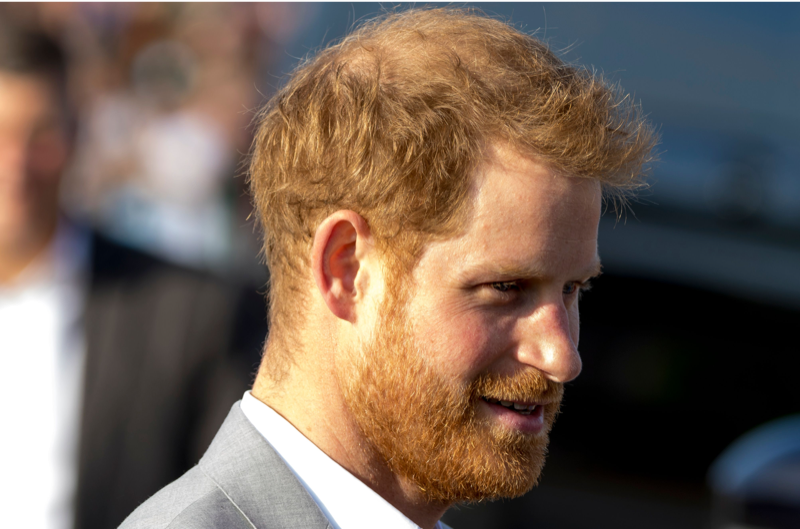 Royal Family News: Harry's Escape Place
San Vicente Bungalows allegedly has an extensive list of safety protocols, including no cameras inside their facilities. According to the outlet, "The clubhouse will reportedly place stickers over phone cameras of guests upon entering. In addition to strict phone rules, guests are reportedly prohibited from discussing what they see inside the exclusive club. They are also banned from approaching other guests inside the clubhouse."
Royal Family News: Harry's Need to Escape Meghan?
The couple celebrated five years of married bliss this past Friday. Their latest PR stunt went horribly wrong (does it go any other way?).
According to them they were in a "near-catastrophic" two-hour paparazzi car chase in NYC on May 16. But actual real people gave legit rebuttals to that dramarama claim, with Mayor Eric Adams calling BS on them. He questioned how racing cars could speed down the notoriously clogged city streets—the Markles have not responded to that question.
Royal Family News: Meghan Should be a Real Housewife
New Yorker Bethenny Frankel also called bull on the brats. The "Real Housewives of New York City" alum said "If you know it's going to be so incredibly horrible and the chase is so dangerous, slow down, stop the car, get out, go to a restaurant, take a break and wait it out."
Even Britain's Prime Minister Rishi Sunak snubbed their fairytale calling the incident "not really my priority."
Be sure to catch up on everything happening with the royal family. Come back here often for royal family news and updates.
Editorial credit: Alan Fraser Images / Shutterstock.com