Royal Family News: Prince Andrew Squatting At Royal Lodge, King Charles Furious?
British royal family news divulges that disgraced Prince Andrew allegedly is choosing to squat at his Windsor residence despite his brother King Charles' attempts to remove him and install his son Prince William's family. It's good to be king.
It's been reported that Andrew, who remains the Duke of York despite his sex abuse scandal, believes that because the home was given to him by the late Queen Elizabeth, Charles has no power to evict him.
Andrew has been living large since 2003 as part of a 75-year lease from the Crown Estate. But Charles successfully evicted his disloyal son Prince Harry from Frogmore Cottage, also gifted by the queen, so time will tell if Andrew or Charles prevails in this case.
Royal Family News: Will Andrew Prevail Over Charles?
Ironically, Charles is thought to want Andrew to relocate to the smaller Frogmore Cottage. Why does no one want to live there? Andrew resides at his lodge with his ex-wife Sarah Ferguson who is the mother of their two daughters, Princesses Beatrice and Eugenie.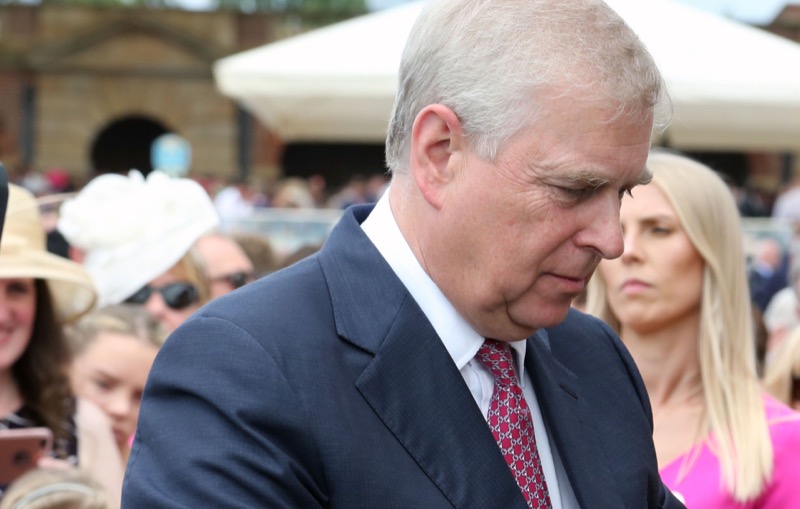 Currently the Wales family is staying in a four bedroom place while the 30-room lodge would be a much better accommodation for them.
Royal Family News: Charles In Charge
But according to a source, 63-year-old Andrew, rumored to be the queen's favorite child, thinks that King Charles has no authority over him.
The source "maintains regular contact with Andrew" and asserts that Andrew feels he is in the right because "the lease is in his name, not the royal family's."
The source told The Times: "The lease is in the duke's name so no one can take that away from him." Be that as it may, wouldn't it be more becoming for Andrew to play nice seeing as how he apparently wishes to be let back into The Firm after his sex abuse scandal?
The source added, "This is a lease between him and the Crown Estate. That's not a matter for the king. It's a matter for the chancellor of the exchequer. The only way you could get him to move out would be through an arrangement – he would have to agree."
Royal Family News: Is Andrew Squatting?
How likely is it that King Charles would force Andrew's hand, perhaps changing the door locks while Andrew is on one of his countryside horse rides? Not likely according to the source, because: "There are other members of the family who would not want to see a member kicked out."
Be sure to catch up on everything happening with the royal family. Come back here often for royal family news and updates.
Editorial credit: Mick Atkins / Shutterstock.com