Royal Family News: Prince Harry Throws Pity Party, Rants His Family Are Too Busy For Him
British royal family news shows that Dirty Prince Harry made a splash on Monday, appearing in a London courtroom for the opening of a lawsuit brought against Associated Newspapers Limited, the publishers of the Daily Mail.
The matter pertains to a breach of privacy case and he was among celebs including Elton John, Liz Hurley, and Sadie Frost.
There had been no indication that the Duke of Excess would be at the High Court on Monday where the Magnificent Seven plaintiffs claimed the publisher is guilty of "gross breaches of privacy" against them.
Royal Family News: Harry In Courtroom Drama
Since Megxit Prince Harry and his wife Meghan Markle have ranted against his family and in fact committed "gross breaches of privacy" against them. He printed family emails in his tacky memoir Spare, and he revealed private conversations in umpteen interviews with the likes of Oprah Winfrey and Gayle King. Oh the irony.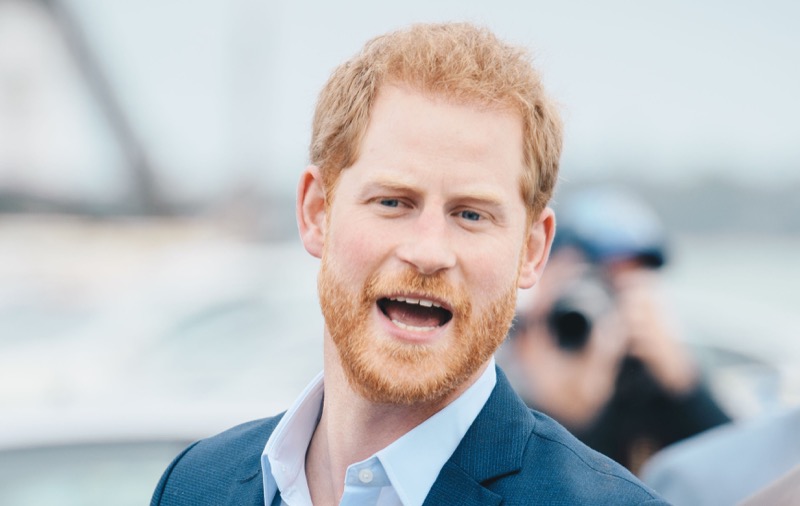 In the Netflix documentary Harry & Meghan, he talked about his father King Charles, and in his book Spare he accused his brother Prince William of being a balding assaulted.
Royal Family News: Harry's Family Too Busy For Him
So it shouldn't be surprising that William and Charles have no intention of meeting up with the serial privacy breacher now that he's in town. The King's coronation is May 6 and although the Markles have been invited, word is that Harry expects an apology from THEM before he sees fit to attend.
Royal Family News: Harry Is Dishing Dish
Harry's current foray to the homeland he rejected is believed to be the first ince the death of his grandmother, Queen Elizabeth, in September 2022.
Make no mistake about it, Harry and his mouthy PR machine are throwing his family under the bus, again. According to Harry's camp, the dejected man-child can't gain access to his family because, "the King reportedly told his son he was 'busy.'"
Royal Family News: Harry Throws Family Under the Bus
This latest tattle tale should be seen exactly for the pity party it's intended to be. Harry is trying to paint his family as uncaring and himself as Little Orphan Andy.
In fact, "King Charles is currently working at Highgrove in Gloucestershire, and is due to fly to Germany on Wednesday as part of a three-day state visit. The Prince and Princess of Wales are also said to be away as their three children, Prince George, Princess Charlotte and Prince Louis, are currently on their Easter break," according to Marie Claire. All of these reasons why the aggrieved parties cannot meet with Harry are valid, but to hear him spin it, he's been abandoned. Tell us royal fans, is Harry blowing hot air again?
Be sure to catch up on everything happening with the royal family. Come back here often for royal family news and updates.
Editorial credit: Shaun Jeffers / Shutterstock.com