The Bold And The Beautiful Spoilers: Is Krista Allen Leaving B&B?
The Bold And The Beautiful spoilers for next week seem to have Ridge Forrester (Thorsten Kaye) and Brooke Logan (Katherine Kelly Lang) trying to get their romance back on track. This seems to leave Taylor Hayes (Krista Allen) out in the cold. Does this mean Taylor and Krista are leaving the show?
The Bold And The Beautiful Spoilers – Taylor Hayes Still Wants To Be With Ridge Forrester
The Bold and The Beautiful spoilers reveal that Taylor still wants to be with Ridge and has done quite a bit to try to make that happen. However, so far, Taylor's efforts have not worked out the way she planned. Taylor has tried several times to hook Brooke up with someone else which would have given her a straight shot at Ridge but that failed.
Taylor also went to Ridge and told him how much she wanted to be with him even though she and Brooke had a pact to stay away from him. Taylor chose to give Ridge every reason why Brooke was wrong for him and why he deserved better. Of course, Taylor and Ridge were interrupted before he could give her his thoughts on the subject.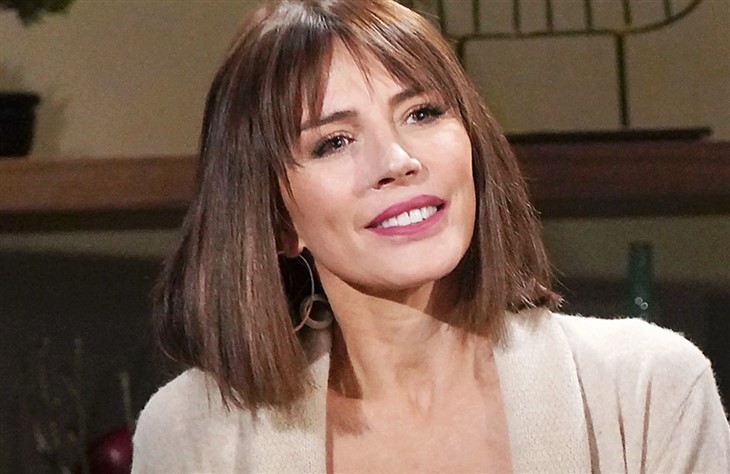 B&B Spoilers – Brooke Logan Opened Up To Ridge Forrester
Brooke has stuck with their plan and refused to sleep with Ridge when he wanted to spend the night at her house. Brooke had dinner with Ridge one time and nothing more. Ridge was truly bothered when Brooke sent him home to his dad's house that night when he told her how much he missed her. Ridge was truly sorry for what he had done.
However, Brooke didn't want to be defined by a man. Brooke put her friendship with Taylor above her hopes of being with Ridge. Brooke even went on a couple of dates to see if she could move on from Ridge and find someone else. However, Brooke was just not comfortable and she certainly didn't want a relationship with Deacon Sharpe (Sean Kanan). Brooke has certainly proven herself on that point.
The Bold And The Beautiful Spoilers – Where Does Taylor Hayes Go From Here?
Now that Ridge and Brooke seem to be reuniting, will Taylor stay in town or go off to save the world through her work again? Taylor has her family in Los Angeles but could she stand to be in the same town with Ridge and Brooke? Will Taylor feel better if she packs up and leaves instead of attempting to stick around any longer?
Krista has brought a lot to Taylor and her friendship with Brooke has been interesting. However, Taylor and Brooke are no longer friends. Can Taylor find another man in Los Angeles and stick around for her family? Fans have grown to love Krista's portrayal of Taylor and want her to stick around. Are Krista and Taylor here to stay or is it time for Taylor to cut her losses and move on?
Be sure to catch up on everything happening with B&B right now. Come back here often for The Bold And The Beautiful spoilers, news, and updates.