Royal Family News: Queen Camilla Furious That Kate "Steals the Limelight"
British royal family news shows that the media has been speculating about royal family dynamics following King Charles and Queen Camilla's high-profile coronation at Westminster Abbey on May 6.
Headlines scream about Camilla the Coronationzilla, her alleged jealousy of younger, fairer Princess Kate, and Kate stealing Charles' thunder.
Prince William and Kate will succeed his father and stepmother, and there is no quibble that the next king and queen are more popular than the current crop. But one royal expert thinks that talk of Charles being distressed by the attention given to the Wales' is much ado about nothing.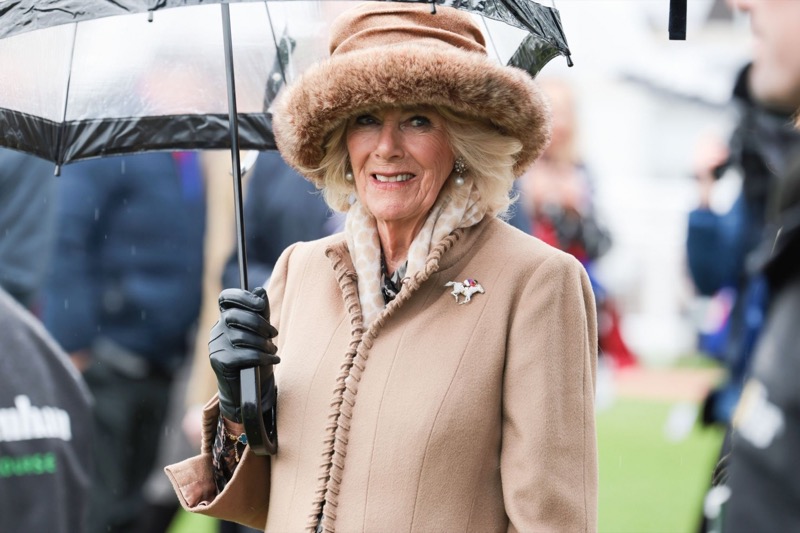 Royal Family News: Charles Jealous of Kate?
According to the Daily Mail, crowds routinely line up 8 people deep to catch a glimpse of the king. But Kate also dazzles, and her recent visit to the Chelsea Flower Show was rumored to have upstaged Charles' visit.
Royal Family News: William and Kate Dazzle
But royal watcher Charles Jobson explains that "The Palace … is conscious that with less so-called 'working royals' the grid system of engagements must complement each other." In other words, the loss of disgraced Prince Andrew and Meghan and Harry, have made it harder to space out royal visits and they must sometimes overlap. It's called doing more with less.
Royal Family News: King Charles Not Upset
According to Jobson, Charles is secure in his position of power and notes that "After William and his family, The Princess Royal and the Duke and Duchess of Edinburgh have declared their unreserved support to the Crown."
He also states that "whilst it is Charles's head that wears the Crown, it is William, Catherine and their children that will steal the limelight. They are bound to. And it is right."
Royal Family News: Wales Family Steals Limelight
He also asserts that this scene stealing "will be with Charles's blessing – for he knows for monarchy to survive it must be relevant to the younger generation."
On a side note, Jobson said nothing of Camilla, who allegedly is mad with jealousy over Kate. Could it be that Charles and Camilla are not on the same page about who belongs in the limelight?
Be sure to catch up on everything happening with the royal family. Come back here often for royal family news and updates.
Editorial credit: Salma Bashir Motiwala / Shutterstock.com