That Time Queen Elizabeth Ran Down A Hallway With Butler Hot on her Heels!
British royal family news shows that the world has passed the one-year anniversary of the late Queen Elizabeth, whose legend lives on.
The late regent was the UK's longest serving monarch and arguably its most beloved. The queen spent seven decades serving the people of the UK and the Commonwealth and each day a new and delightful story comes to light on her humanity, generosity, and even her silliness. Keep reading to find out who recalls racing the halls with the late queen!
Royal Family News: Queen Elizabeth RIP
King Charles inherited the throne the day of his mother's death, September 8, 2022 and his former butler just shared a delightful memory of the queen breaking royal protocol.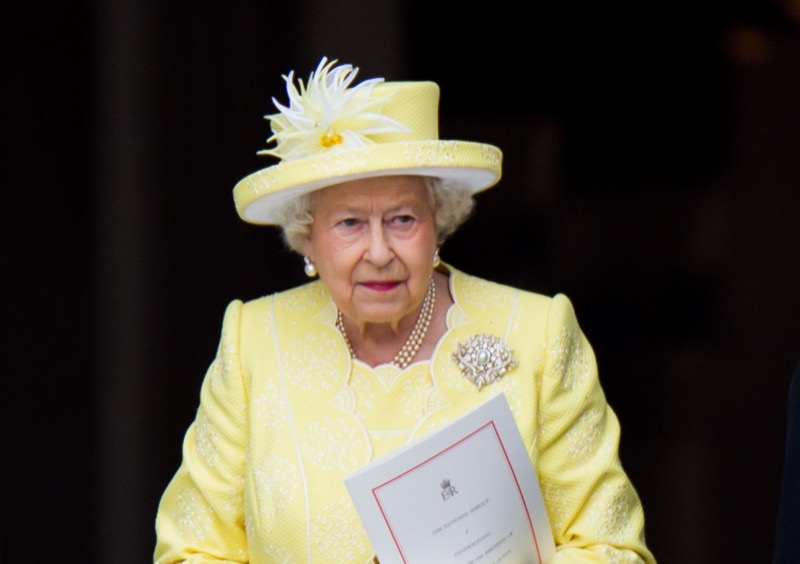 Grant Harrold was then-Prince Charles' butler when he had a marvelous encounter with Queen Elizbeth.
According to him he once ran down the hallway with the monarch! He told Slingo that that is not a claim many, if any, people can make.
He stated "It was before a dinner in one of the homes, and she suddenly walked out initially and then, ran down a corridor." The gobsmacked man didn't miss a beat and "skipped next to her. I remember thinking, 'This isn't in the butler's manual, what do you do when the queen runs?' Well, you try to keep up with her, which is not very easy!"
Royal Family News: The Queen's Merriment
Harrold added of the festivities "I remember going into this dining room, which is where she was running to, and she was the first in there, which isn't the correct protocol."
The late queen didn't mind however, and "after running down the corridor" Queen Elizabeth "winked" at the butler!
Harrold recalls "I remember thinking, 'Wow, what an amazing woman,'" saying he's "never forgotten" the sight of Queen Elizabeth racing to the dining room.
Royal Family News: Queen Elizabeth's Younger Days
Despite this lovely story, it's fact that the queen most often stood on ceremony and upheld the tangle of rules and protocols enacted within castle walls.
An example of this was revealed by Boris Johnson's wife, Carrie Johnson. Johnson shared that during a visit at the queen's beloved Scottish estate, Balmoral Castle, she observed how royal aides made sure she did not wear the same color as the queen.
Royal Family News: The Queen's Protocol
Johnson remembers a note on Balmoral Castle stationery left on her pillow: "Ma'am, Her Majesty will be wearing an ice blue cocktail dress for dinner this evening."
Johnson later wrote "How lucky I feel to have got to meet and speak with her a little. We were so lucky she was our Queen."
It's a sentiment shared by millions of UK residents, and even more enamored world citizens who valued the queen's steadfast devotion to duty, family, and country.
Queen Elizabeth died on Sept. 8, 2022, at Balmoral Castle. She was 96. It's safe to say there will never be another queen like Elizabeth II.
Be sure to catch up on everything happening with the royal family. Come back here often for royal family news and updates.
Editorial credit: Mr Pics / Shutterstock.com