DOOL Spoilers Weekly Update: Maternal Disapproval, Career Catastrophe, Victor's Secret
Days of Our Lives spoilers for the week of September 25 are in. Fans can expect more than one mother to issue her disapproval.
Plus, Melinda Trask (Tina Huang) desperately tries to save her job as district attorney. Plus, Victor Kiriakis' (John Aniston) secret is exposed. Meanwhile, Vivian Alamain (Louise Sorel) targets Alex Kiriakis (Robert Scott Wilson). Keep reading to find out what is coming up in the Peacock soap opera.
Days Of Our Lives Spoilers – Weekly Recap
DOOL spoilers for Monday, September 25 reveal that there will be tension between Xander Cook Kiriakis (Paul Telfer) and Sarah Horton (Linsey Godfrey). Sarah keeps flashing back to Xander helping her get through the birth.
Meanwhile, Xander keeps having dreams about Sarah and the baby. As Sarah gets ready to marry Rex Brady (Kyle Lowder), will the truth come out?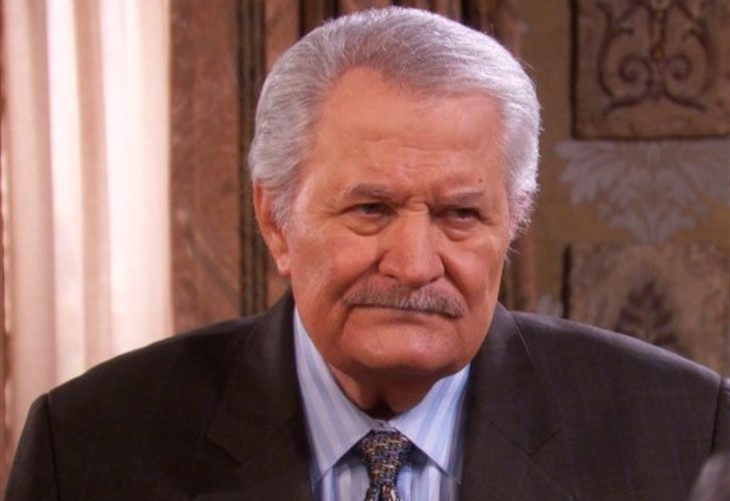 Also in Monday's episode, Vivian puts pressure on Alex. Vivian has asked pretty much everyone else in Salem to be her right hand at Titan Industries. However, nobody is interested in Vivian's Titan drug scheme.
Plus, Maggie Horton (Suzanne Rogers) and Justin Kiriakis (Wally Kurth) make a discovery in Victor's will. That discovery is that Victor knew about the divorce issue prior to his death. However, did Victor do anything to stop Vivian from taking his entire estate?
Fans can also expect Chloe Lane (Nadia Bjorlin) to learn shocking news. Elsewhere, Kate Roberts Brady (Lauren Koslow) blasts Vivian.
DOOL Spoilers – Week Ahead
On Tuesday, September 26, Chloe has a big decision to make. Sarah continues to struggle with her feelings about marrying Rex. Maggie and Justin are stunned by a new discovery. Plus, Alex learns that Justin isn't his biological father.
MUST READ – DOOL Preview Week Of September 25: Rex Confesses, 'Xarah' Confrontation, Justin's Paternity Bombshell
Days Of Our Lives – Upcoming DOOL Spoilers
Days of Our Lives spoilers for Wednesday, September 27 reveal that Rafe Hernandez (Galen Gering) and Jada Hunter (Elia Cantu) track down Ava Vitali (Tamara Braun) and Harris Michaels (Steve Burton). Wendy Shin (Victoria Grace) is blindsided by Tripp Johnson's (Lucas Adams) actions.
Meanwhile, Chloe questions Philip Kiriakis' (John-Paul Lavoisier) about his feelings. Plus, Rex and Sarah head to the altar.
DOOL Spoilers – Thursday, September 28
On Thursday, September 28, fans can expect Eric Brady (Greg Vaughan) to get a visitor after moving in with Sloan Petersen (Jessica Serfaty).
This person might be Marlena Evans (Deidre Hall), who thinks Eric is making a huge mistake. Meanwhile, Sloan will ask for Melinda's help.
Days Of Our Lives Spoilers – Friday, September 29: Will Bombshell
On Friday, September 29, Alex and Sonny Kiriakis (Zach Tinker) react to Victor's will. Vivian also has a reaction to what Victor left in his revised will. Fans will also see Marlena get brutally honest with Eric about Sloan. Plus, plans for revenge will take shape.
Which storyline are you looking forward to seeing the most during the week of September 25? Share your thoughts in the comment section below. Remember to keep watching the soap on Peacock to find out what happens next.
Be sure to catch up on everything happening with DOOL right now. Come back often for Days of Our Lives spoilers, news, and updates.