King Charles Inaugural Year Compared To Queen Elizabeth's, Apples to Oranges?
British royal family news divulges that King Charles has been monarch for a year now, following the death of his mother Queen Elizabeth on September 8, 2022.
The late monarch was the country's longest serving regent and comparisons between the two monarchs is inevitable.
In all honesty, Elizabeth and Charles' eras, and thus their reigns, could not be more different. So many variables, including their ages and their epochs are in stark contrast.
Here are the noteworthy differences between the reigns of King Charles and Queen Elizabeth.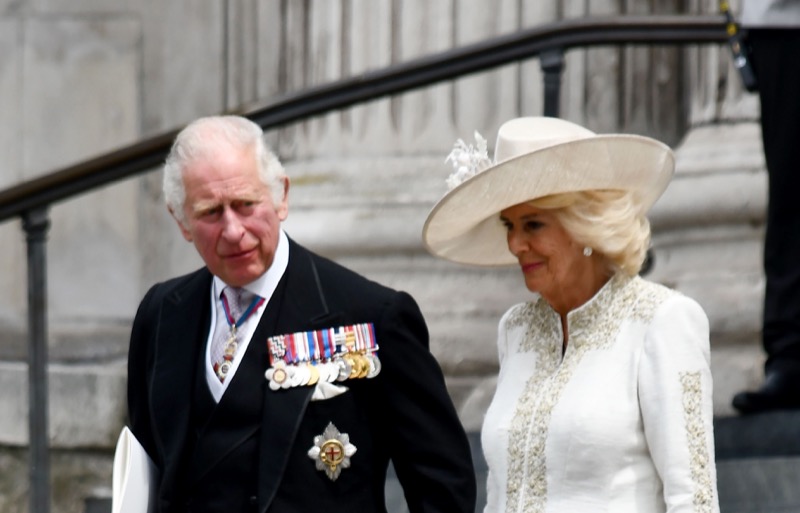 Royal Family News: The Reign of King Charles
King Charles has spent most of his life waiting to be monarch while Elizabeth spent most of her life as regent.
Elizabeth became monarch in her 20s following the untimely death of her father and she was largely unprepared to take on the role. She spent part of her reign in wartime, while Charles rules in a world marked by peace.
As one commentator put it: "Since he's had such a long service as Prince of Wales, Charles has seen from the inside what needs to be done with the royal family and the palace. He needs to do it without delay and get shed of a good bit of the drama."
Royal News: Different Royal Eras
Before her death the issue of colonialism was brewing, a subject agitated by her traitorous grandson Prince Harry. Queen Elizabeth did not much address the issue, while King Charles has made more of an effort to recognize the topic.
During his first year as monarch he has acknowledged "the royal family's complicated history" according to The List.
Royal Family News: Charles' Epoch
While Elizabeth was a young newlywed when she took the throne, Charles is a twice married grandfather. From the day of his birth, he knew he would be king but the same cannot be said for Elizabeth.
When her uncle, King Edward VIII, abdicated to divorce American divorcee Wallis Simpson, her father, King George VI, took the throne when she was 11-years-old.
Her investiture was a complete shock, and she was on vacation in Kenya when she became queen. Meanwhile Charles has been groomed for decades to reign and came to the throne with a great deal of experience.
Royal Family News: Queen Elizabeth's Reign
Lastly, while Elizabeth strove to be politically neutral and uncontroversial, Charles has taken a different path as a staunch environmentalist, a stance once rare.
As the outlet noted "Charles hasn't been required to shy away from sharing his thoughts on hot-button issues ranging from climate change to immigration."
Now it's your turn, tell us what you think of Charles' inaugural year as regent royal fans!
Be sure to catch up on everything happening with the royal family. Come back here often for royal family news and updates.
Editorial credit: Pete Hancock / Shutterstock.com