Why Is Patrick J. Adams Apologizing To Meghan Markle?
Well, this one is definitely a head scratcher. Meghan Markle's former Suits co-star Patrick J. Adams is apologizing for sharing throwback photos of the Duchess of Sussex on his Instagram account.
But what fans can't understand is why Patrick is apologizing. Is it because he posted the photos without Meghan's consent or is he not supposed to post them in the middle of a strike? Here's what you need to know.
Why Is Patrick J. Adams Apologizing To Meghan Markle?
According to Page Six, Patrick took down the photos and then took to his Instagram Story to explain what had happened.
He said, "The last couple of days I foolishly and thoughtlessly let a trip down Suits memory lane distract me from the very real and ongoing fight everyone in @sagafstra continues to wage in its effort to win out membership realistic 21st Century compensation and protections."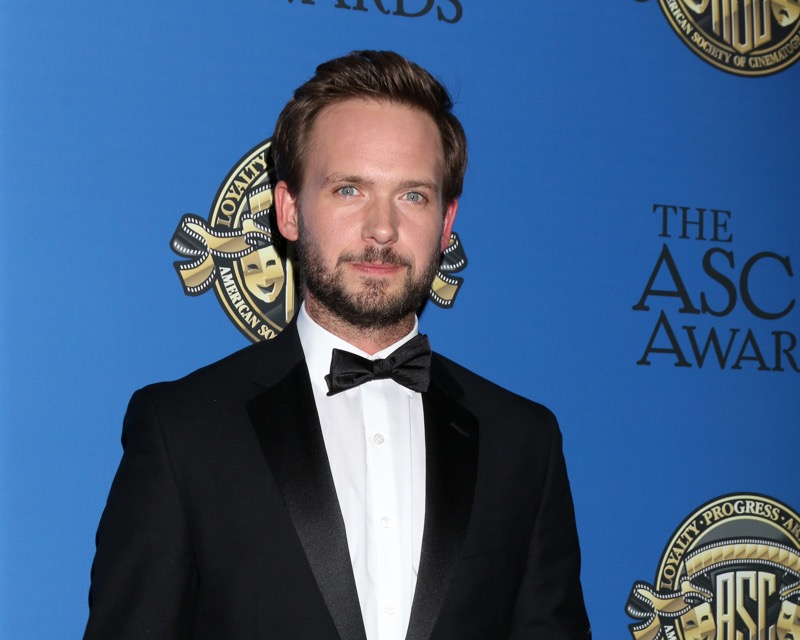 He also called it an embarrassing oversight that he was incredibly sorry for. "So grateful to those who gently and swiftly course corrected me here and I look forward to continuing the fight in the days and weeks ahead," the actor added.
Did Meghan Force Him To Take The Photos Down?
But is there a reason why Patrick had to even apologize in the first place? Many confused royal fans and critics alike took to social media to weigh in on the matter.
Some of them wrote, "So what… this woman gives the impression she wasn't respectable before and even after she got married. Its funny how she was so into advertising for this show, talking about it all the time and showing a little ditty of her and her Suits stylist, who unfortunately she doesn't have anymore."
Another critic wrote, "100% Megan's people had him take that down. She doesn't want a reminder out there that she was a minor character in this show. She has her "squad" convinced she was a leading lady and on the way to Oscar fame. Congrats dude…:you've now been Markled."
So far Meghan Markle herself has not made any comments about the matter.
​​Tell us, what do you think of this story? Drop us a line in our comments section below with your thoughts.
Also, don't forget to come back right here for all the latest news and gossip about all of your favorite British royals, We've got you covered.
Editorial credit: Kathy Hutchins / Shutterstock.com