90 Day Fiance Star Yara Zaya Wows Fans In Almost-A-Dress
90 Day Fiance fans know that Jovi Dufren and his wife, Yara Zaya had some problems which is why they appeared on The Last Resort spinoff. In real life, they seem to do okay, and they looked loving when they attended the 10th Anniversary of the TLC show. Yara wore a dress that was nearly not actually a dress. How did fans respond? Read on to find out.
90 Day Fiancé Spoilers – Yara Zaya Is Into Fashion
TLC fans know that Jovi's wife is big into fashion and she runs a business selling stylish clothing. Some people really don't like her, and claim she is cold and aloof and makes some bad decisions.
Actually, she also dresses her little girl, Mylah, 3, very well. However, she really took things next level with the dress that she wore to the big celebration of the successful TLC dating show. Jovi also polished up nicely for the event.
The 90 Day Fiance star is not too scared to clap back at fans who criticize her. Especially, when it comes to her daughter, she seems particularly protective. She and Jovi only have one child. And, that's the reason why they went on The Last Resort. He wants more kids, and she doesn't. Looking at her in the post shared by Jovi Dufren this week, she doesn't even look like she ever had a child. So, it's not clear why she's so hesitant.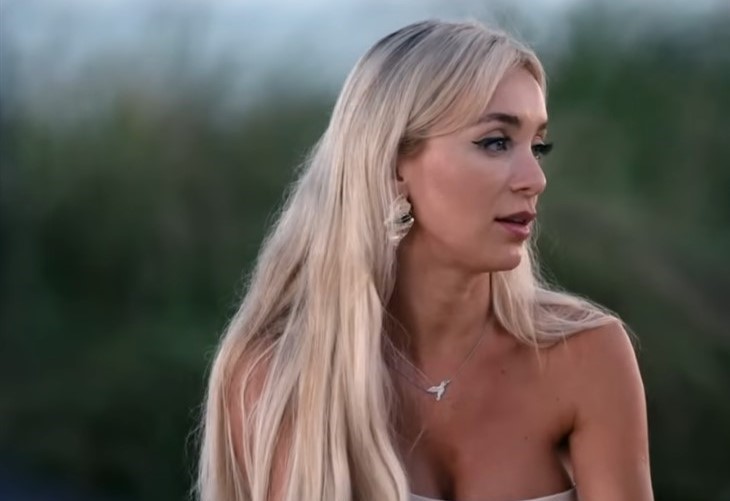 90 Day Fiancé Spoilers – The Dress That Yara Zaya Wore
It was Jovi who shared some photos of himself with his wife. He wore a silvery blue suit with a white T-shirt. Meanwhile, Yara stunned in a dress that seemed to be mostly invisible. It was held together with some sort of netting. If she wore underwear, it was skin-colored, and her bra-less top was held up by the top part of her outfit.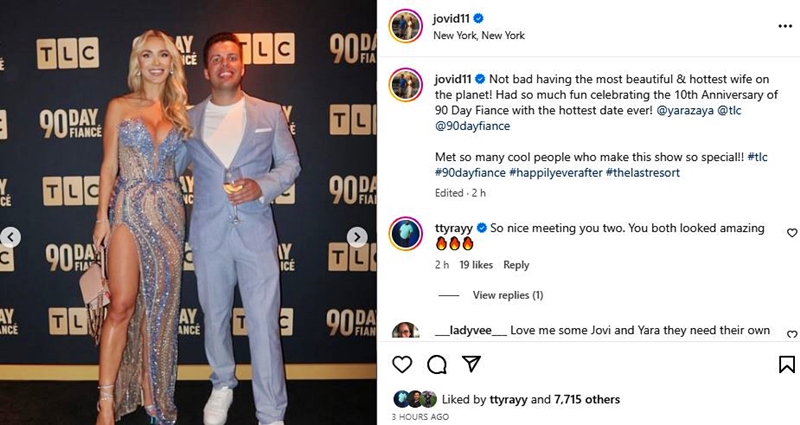 The 90 Day Fiance star said about his wife, "Not bad having the most beautiful & hottest wife on the planet! Had so much fun celebrating the 10th Anniversary of 90 Day Fiance with the hottest date ever." He also noted, "Met so many cool people who make this show so special!!"
TLC – Fans React
90 Day Fiance fans really liked the dress that almost wasn't one. In the comments, one of them shouted her out, saying, "Yara is gorgeous, and she's also smart and grounded. You are lucky!"
Another follower wrote, "Absolutely beautiful couple Yara is beautiful your handsome great parents lov u guys hugs stay strong have another child raise them grow old together ❤️❤️❤️❤️❤️❤️❤️."
Here is a comment about Yara's dress: "Yaras dress is stunnning omg!"
What do you think of Jovi's wife wearing a dress that nearly wasn't a dress? Do you agree that she looked amazing? Shout out in the comments below.
Be sure to catch up on everything happening with the TLC show right now. Come back here often for more 90 Day Fiance spoilers, news, and updates.