90 Day Fiance: The Other Way Spoilers: Rishi Singh Still Wants To Marry Jen Boecher, Even After Breakup
90 Day Fiance: The Other Way spoilers reveal that even though they have broken up, Rishi Singh is still in love with Jen Boecher and he still wants to be with her. In the Tell-All for the show, he revealed to the cast and host, Shaun Robinson, that he was ready to be back with Jen and was still in love with her. When Jen was asked about her feelings though, she told the cameras that she no longer feels as if she is his fiance. The two of them shared what they were feeling on the second part of the Tell-All this weekend. Let's find out what they told Shaun and the rest of the cast.
90 Day Fiancé

Spoilers – Reconnecting And Trying Again

During the Tell-All, Jen and Rishi were asked about where they were in their relationship these days. Jen told Robinson, "There was something else, I think, in store for us. We reconnected while I was there."

Rishi then told Robinson that when they broke up, he felt like it was a "heat of the moment choice" and that he feels as if there love is "endless."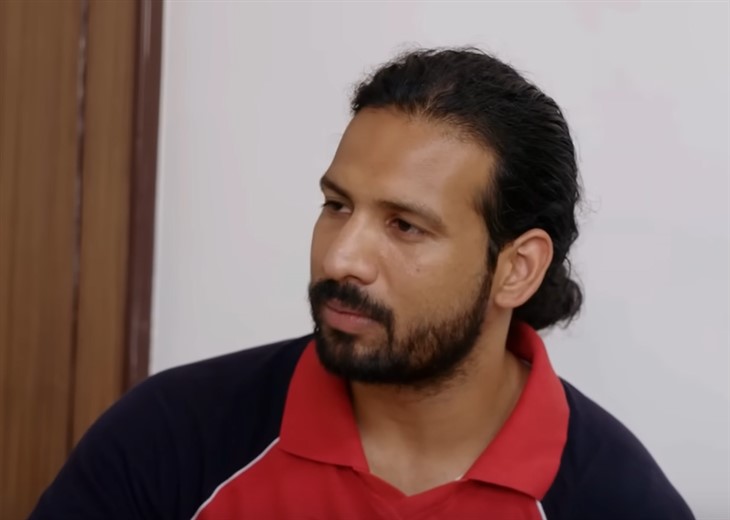 When the other cast members had a chance to chime in on Jen and Rishi's relationship, Debbie Aguero told them, "I think Rishi didn't stand up to his mother for you, I think he was a coward. Where was your passion for her? There was no passion!"
Of course, Gabe Paboga had to share what was on his mind too. He told Rishi, "You don't defend your woman, bro." Of course, Daniele Gates wanted to know who Rishi would put first, his family or Jen. He told them, "I go with my family first."
90 Day Fiancé

Spoilers – What Is Going On With These Two?

When asked about their future, Jen told the cameras, "I love him, I don't know what's gonna happen, but we're not engaged. A lot of things would have to happen and I'm not confident they would happen."

Rishi seems to feel the exact opposite way. He told the cast that he still considers Jen to be his fiance. Jen feels that Rishi will never get out of his mother's house and that is what ultimately will keep them from being together.

As much as Rishi is pushing for Jen to stay with him, it is difficult for Jen because she knows that he would never choose her over his family. We will have to keep an eye on them to see what happens.

Be sure to catch up on everything happening with 90 Day Fiance:The Other Way right now. Come back here often for 90 Day Fiancé spoilers, news, and updates.