Royal Family News: Harry Failed In "His Part' At King Charles' Coronation Claims Royal Insider
British royal family news shows that Dirty Prince Harry is accused of undermining his father King Charles' May 6 coronation at Westminster Abbey, despite his hours' long appearance.
For weeks leading up to the big day, pundits argued about whether or not the spare son would attend and if so, if he would bring his cable actress wife Meghan Markle.
Royal Family News: Meghan and Harry's Coronation Choices
Finally it was announced that Prince Harry would see his father crowned king, but that Meghan would remain behind in California for a toddler's birthday party. Because who doesn't want to be excluded from the biggest event of the year?
Now one of Harry's mother's closest confidantes accuses him of "not playing his part" on his father's ultimate day.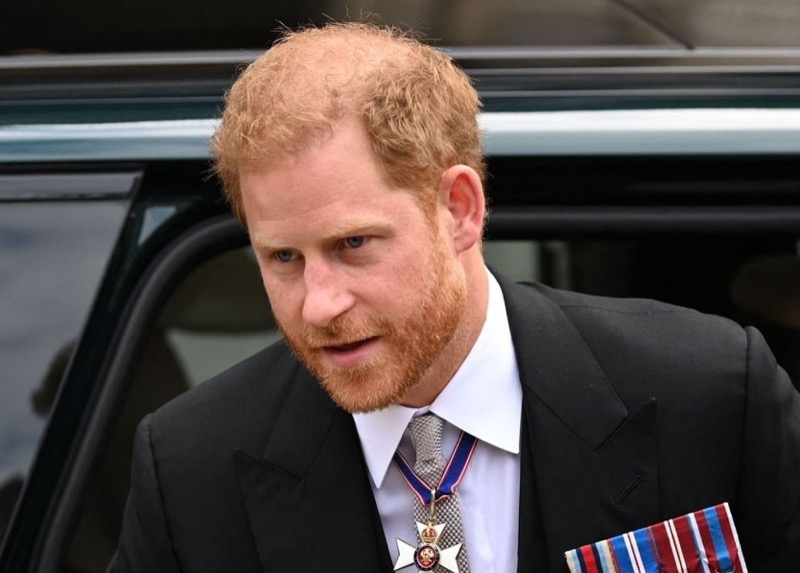 Royal Family News: Harry Didn't Play His Part
In an interview with Spin Genie, Paul Burrell remarked that as he watched the coronation he felt for Harry who was further humiliated by being sat in the third row behind a giant red feather.
Burrell was Queen Elizabeth II's personal footman then worked as the late Princes Diana's butler until her death in 1997.
According to the former royal employee, he felt the day was incomplete "because Harry should've pledged allegiance to his father, his sovereign. It was his father's greatest day and he was proud his boys were there, as I was proud when my boys were there when I married [my husband]. I know that pride and you just feel as if the circle's complete. But in this case, Harry didn't play his part."
Royal Family News: Diana's Butler Calls Out The Spare
Burrell admits that Harry has "criticized almost everybody to date including Queen Camilla, his father, William, Kate," but he felt sorry for the royal runaway because his mother would have wanted better for him. Burrell added "The highlight for me was when William kissed his father's cheek and pledged allegiance to his king and the king said to him, 'Dear boy.' That broke my heart because I could see Harry three rows back thinking 'You should be doing the same.'"
Actually he probably couldn't see Harry in the cheap seats because of that distracting red feather in Princess Anne's hat, a tactic said to have been approved of by Charles. Put that in your hat, Harry, and smoke it.
Be sure to catch up on everything happening with the royal family. Come back here often for royal family news and updates.
Editorial credit: Salma Bashir Motiwala / Shutterstock.com