90 Day Fiance Spoilers: Darcey Hooked Up With Vanderpump Rules Star Tom Sandoval?
The 90 Day Fiance spoilers suggest that Darcey Silva hooked up with Vanderpump Rules star Tom Sandoval. The Bravo star is at the center of his cheating scandal involving his co-star Raquel Leviss. He cheated on his girlfriend of nine years, Ariana Madix. The storyline is playing out on Season 10 of Vanderpump Rules. In the meantime, Darcey claims that she allegedly hooked up with him in the past.
90 Day Fiancé

Spoilers – Darcey Silva Hooked Up With Tom Sandoval

The 90 Day Fiance spoilers reveal that Darcey Silva had an alleged tryst with Tom Sandoval. Both of them have a checkered past when it comes to their dating history. Darcey still hasn't found the man of her dreams. As for Sandoval, he's been accused of being unfaithful.

He previously cheated on his ex-girlfriend Kristen Doute with Ariana. There were also rumors that he slept with AnneMarie, who was referred to as "Miami Girl." The truth finally came to light in Season 10 of Vanderpump Rules. More is coming out about Sandoval's past.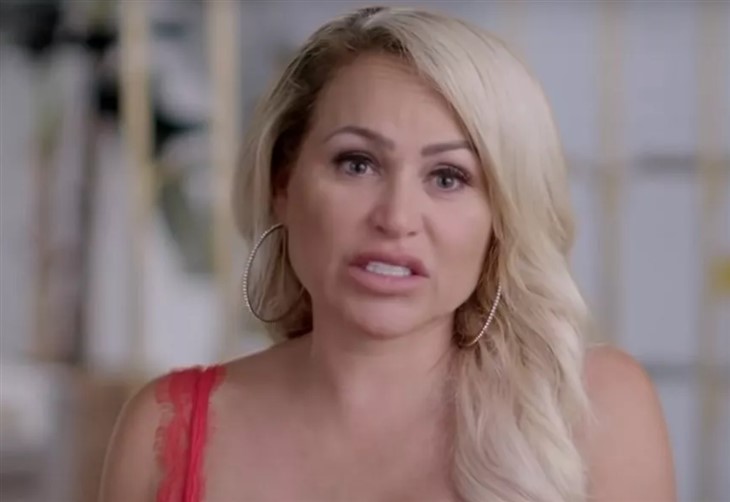 The Reality B*tch shared a clip of Darcey's daughter, Aniko Bollok, watching the top-rated Bravo show with her mom. Darcey alleged that she hooked up with Sandoval in the past. Their alleged affair took place over a decade ago. Aniko stared blankly in the dark as she filmed her reaction in the now-deleted TikTok video.
"Me watching the Vanderpump Rules finale with my mom and her casually telling me she had a fling with Tom Sandoval 10 years," she wrote.
She removed it from her TikTok account. There's also a chance that she set the video to private, as she does with most of her content. However, that hasn't stopped the video from going viral. TLC and Bravo fans have been buzzing about this potential crossover.
90 Day Fiancé

Spoilers – TLC & Bravo – Crossover?

The 90 Day Fiance spoilers reveal that TLC and Bravo fans would love to see this crossover play out on television. Fans took to the comment section of The Reality B*tch's Instagram post, which reposted the clip. Most of them accused Darcey of lying. They think she's trying to hitch her fame onto the "Scandoval."

"Doubt it," one user wrote. "Omg omg 90 Day colliding with VPR I can't," another added. Meanwhile, some fans want Darcey to come forward and share details. They think she should film her own confessional on a bonus episode of Vanderpump Rules Season 10.

What are your thoughts? Do you think Darcey really hooked up with Tom Sandoval? Sound off below in the comment section. Check back for more 90 Day Fiance spoilers, news, and updates.