Alaskan Bush People: Bird Brown Gives Long Awaited Health Update
Alaskan Bush People Season 14 brought some difficult choices for Bird Brown who had a big cancer scare. In fact, she ended up being rushed to the hospital. Since then, she promised an update and finally, one arrived this weekend.
Alaskan Bush People Spoilers – Bird Brown Cancer News
In real life, it has been a year this month since Bird Brown was rushed to see a doctor. Recall, her sister found her in terrible pain. Apparently, she was too afraid to see a medical professional. Fearing the worst, she tried to just hope whatever was wrong would go away by itself. Anyway, she was soon undergoing abdominal surgery for several large masses. Tumors on her ovaries were removed and she opted not to have surgery to remove her uterus. So, it might come back.
Alaskan Bush People fans heard that Bird said she would do a health update soon. That came on Instagram in about mid-April. However, it took some time, and she had warned people that she has a lot going on. Finally this weekend, she updated in some detail and recapped a bit for those who hadn't yet caught up with the show.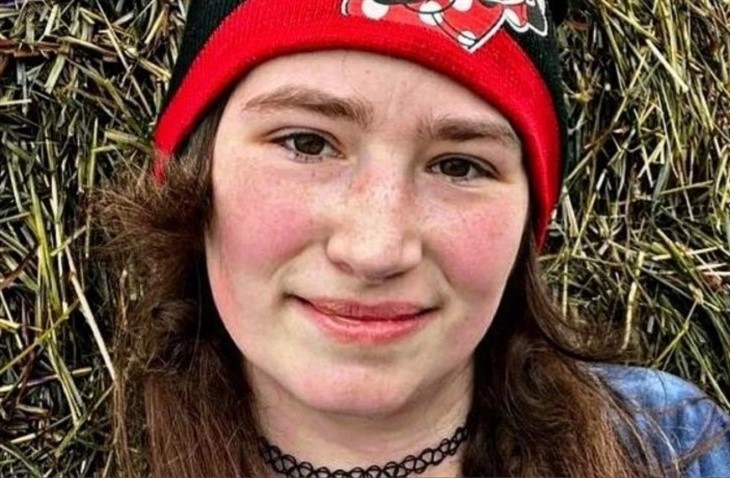 Alaskan Bush People Spoilers – Health Update From Bird
Although the tumors were not cancerous, they could return and they might become cancerous. So, doctors recommend that she had her uterus removed. But she wants children one day, so she left that part of it in the hands of God. In her latest update, she said in an Instagram video, that she's "fully recovered from the surgery." Then, she explained how she's well enough to do everything she could do before she became ill.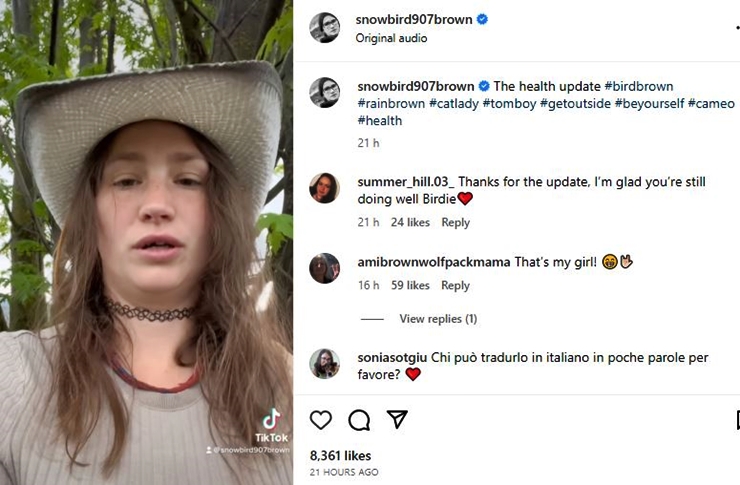 Alaskan Bush People fans heard that Bird still has to go back to the doctors for medical checkups. The last time she had checks done for tumors, along with bloodwork, everything was okay. However, as she explained, it's an "ongoing thing." Over the years to come, no doubt, she will need to have annual checks to stay on top of any cancer. Usually, early detection means that medical professionals can help to treat it quickly.
Alaskan Bush People Spoilers – Discovery Fans React
Alaskan Bush People fans heard that in the coming week, the Discovery star will be having more checks done. So, they sent in their best wishes for a good outcome. One follower wrote, "Keeping U in our thoughts … hope all will be ok with Ur check up …… keep strong… U got this # wellwishes to U."
Another fan said, "I'm so glad you are doing well and stay positive, strong, and keep those appointments because they are extremely important take it from a cancer patient!"
Are you happy to hear that so far, things are going well for Bird Brown? Let us know in the comments below.
Be sure to catch up on everything happening with ABP right now. Come back here often for more Alaskan Bush People spoilers, news, and updates.