How 'The View' Narrowly Avoided Writers' Strike Backlash
Viewers are wondering how 'The View' avoided the writers' strike backlash. Drew Barrymore got a social media lashing when she issued a semi-apologetic video about her decision to move forward with the production of her daytime talk show. This eventually led her to pause shows until the writers' strike ended. Other daytime talk shows moved forward with their plans but backtracked. Keep on reading to learn more.
Whoopi Goldberg – Says The View Will Go On
Back in May, Whoopi Goldberg exclaimed that The View will continue production amid the writers' strike.
She said that they were writing on their cards. The panelists are heavily relying on their cards to carry them through the topical talk show.
"It is day two of the writers' strike, and that means we're still writing things on cards and, hopefully, if we're not sure what's going on, we will ask the amazing Brian over there. Yes, a little hand for Brian. Thank you, Brian!" Whoopi said back in May 2023, at the height of the writers' strike, per Entertainment Weekly.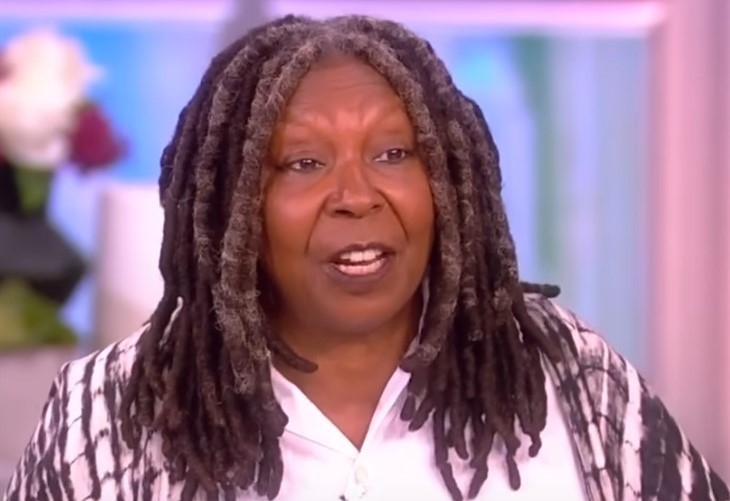 Other daytime talk shows like CBS' The Talk halted production. This started when WGA union members demanded better pay and working conditions.
The View has continued production into the new season. Some critics wonder how the show is getting away with it when other talk shows are getting backlash.
'The View' – Called Into Questioning
On the heels of Drew Barrymore's backlash, The View has been called into questioning. The ladies have been dubbed as "scabs" for carrying on with the show.
Per Rolling Stone, the WGA writers have been striking outside ABC Studios where 'The View' films new episodes. They want answers to their burning questions about how the talk show can carry on.
'The View' refuses to back down. Drew Barrymore put new episodes of her talk show on pause. She argued that she had to move forward with production since she had to pay her other crew members.
Drew then went back on her word and halted production on future episodes. New episodes of The Drew Barrymore Show won't be airing anytime soon.
Jennifer Hudson and The Talk also delayed their talk show premieres after the swift online backlash. Things haven't changed for 'The View'.
Some argue that what makes the ABC talk show different from the others is that the panel talks about current events and politics. However, they might become their own headline news if they resume production.
What are your thoughts? Do you think 'The View' is getting away with resuming production during the writers' strike? Do you think they should halt production? Sound off below in the comment section.