Outlander Spoilers: Sam Heughan And Caitriona Balfe Have Major Updates For Final Season
Outlander spoilers, news, and updates tease that Sam Heughan (who plays James Fraser) and Caitriona Balfe (who plays Claire Fraser) have some news for their fans about the series' final season.
Outlander will return for another season this summer. It is the 7th season of the series and the fans have mixed emotions. They're glad that their favorite show is returning, but they're sad that the production has confirmed that season 8 will be the final season.
The fans were kind of shocked that the show will conclude in the 8th season because Diana Gabaldon, the author of Outlander books, will conclude the series with its 10th book. But despite the news, fans are still happy that they still have two more seasons with their favorite characters.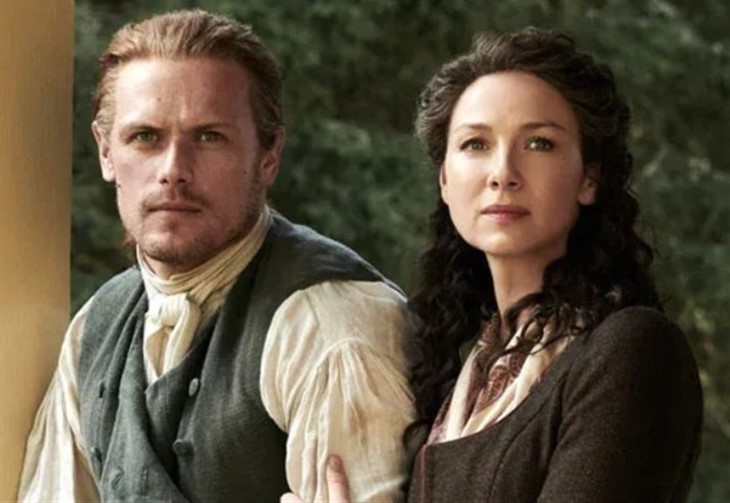 Outlander News – From Sam Heughan And Caitriona Balfe
But cast members Sam Heughan and Caitriona Balfe have some news. Caitriona's latest guesting on Ireland's The Late Late Show, she said that they will start filming for season 8 around the same time season 7 premieres.
If that is true, the finals season may be finished right on the schedule right after the current season finishes. There shouldn't be any delay in the release of the final season.
Caitriona said that the 7th season will start airing on June 16. So, the filming of the final season may be around that time.
Meanwhile, Sam also guested in the HappySadConfused podcast where he also shared something about the series. He opened up about the final season of the series.
He revealed that when filming, the atmosphere on the set changed when they heard the news. After all, they have been together for a few years, and hearing that news could really make them sad.
The cast and crew found out that the final season will be season 8 while they were filming season 7. It is probably harder to work knowing that all of this is about to end. And it could really bum everyone out, especially the people relying on this job.
Sam also said that everybody was having the mentality that yes, they would go back for another filming, but that's it. He added that everyone was so emotional when they heard the news.
It's like they have already built a strong relationship with each other after filming seven seasons, and now that it is about to end, it feels like breaking up with someone or being separated from family.
Sam and Caitriona also praised each other as they both think the series shaped their career as actors. Both of them have built a great friendship while working together and they consider each other a great friend.
Be sure to catch up on everything happening with the Outlander right now.
Come back here often for Outlander spoilers, news, and updates.