Survivor Host Jeff Probst Reveals Why Cheating Players Survive
Survivor host Jeff Probst has become used to fans complaining. And he knows that seeing Survivor players cheat inevitably sparks a backlash. But Probst defends that tradition.
Find out what Jeff revealed about cheating contestants. And learn if the Survivor host might actually view that tradition as positive. Get all the details below.
Survivor Spoilers — Will Jeff Probst BAN Cheating?
Jeff Probst hears those fans complaining that cheaters shouldn't prosper on Survivor. But the energetic Survivor host also knows the pros and cons of permitting cheating on his show. And so recently, Jeff explained why he allows cheating via EW.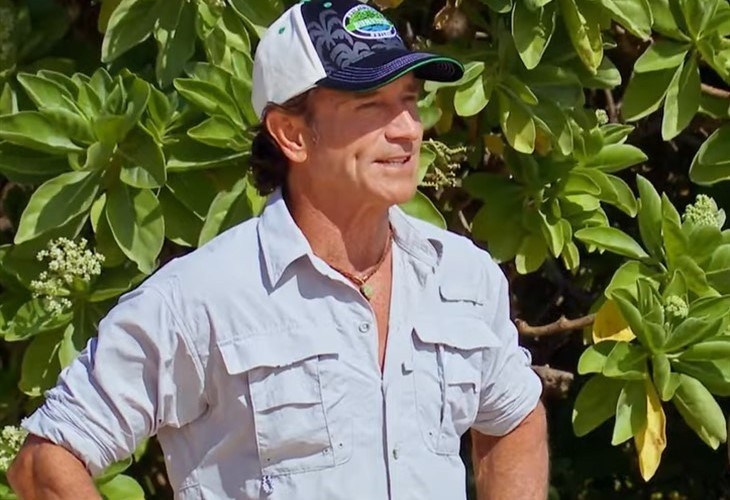 Because Survivor 44 just showed a clear example of players cheating, Probst went into detail about his views. The episode revealed a tribe completing a puzzle. But two other teams battling it out then looked at the completed puzzle and cheated by copying it. And that got fans protesting to Jeff.
However, Probst pointed out that Survivor producers do sometimes prevent cheating. For instance, they "sometimes put up blinders. Sometimes we'll give you a cloth to cover your answer from the other tribe. And sometimes we don't. Lots of time it's logistical," he pointed out.
And if the puzzles seem too large, Survivor producers recognize the challenge. If they can't create puzzle blinders large enough, they open up the view. "But sometimes it's also creative," noted Jeff. "And as you saw last season early on, two tribes ganged up on one tribe and they were helping them. Literally yelling 'Put that piece here, put that piece there.'"
Survivor Spoilers — A World Where Payback Wins!
But overall, Probst wants freedom for his Survivor players. "The big guiding philosophy is we try to have as few rules as possible on Survivor," shared Jeff. "We try to let them create their own society. And I know that sounds heady," he added. "But that is how we look at it. So, in this world, if you're going to cheat, you might get away with it, there might be payback."
Want to know what it takes to be a part of the Survivor cast? This week "On Fire with Jeff Probst" takes you inside what the casting team is looking for in competitors. Jeff also shares his casting notes about a few Survivor 44 players. Listen now: https://t.co/pk7hZUUDdx pic.twitter.com/zeBlLjFn9G

— SURVIVOR (@survivorcbs) March 16, 2023
However, Probst admitted that players also might discover cheaters and see the benefits. "Somebody might notice and want to align with you because you cheated. It's your world, what do you want to do with it," summed up Jeff. And he also hinted that Survivor producers could change a rule about players sitting out challenges.
"In the old days of Survivor, we used to have two challenges in most episodes," Probst recalled. "That was designed to make the tribe figure out: Where do you want your weak player? Is the reward where you might get food, or immunity where you get protection? In this newer era, we sometimes only have one challenge, so that rule doesn't have the same bite."
As a result, the Survivor host plans to consider that rule. And Jeff shared, "I do think it's something that we do need to put on our whiteboard, and we need to examine if maybe we just change that. Because it does need to be updated."
Tell us what you think. How do you feel when you see players cheating openly on Survivor? And after you share your views, check back on our site for more television news.