Ashley Graham Has The Best Reaction To 'Rude' Hugh Grant's Interview At Oscars 2023
In as much as Will Smith's slap stole the show at Oscars 2022, no one has done something to surpass Smith in stealing the show in this year's Oscars, not even slightly close.
However, just as Smith came under fire for his actions last year, someone else is facing public backlash this year for being "Rude."
Hugh Grant has been receiving slams left, right, and center, from fans over his outright rudeness to Ashley Graham when the model tried interviewing him on the red carpet for ABC.
Most of Grant's responses were monosyllabic and discouraging but somehow, despite Grant's lack of cooperation, Graham handled it like a pro, she didn't lose her cool even for a second and that got fans applauding her.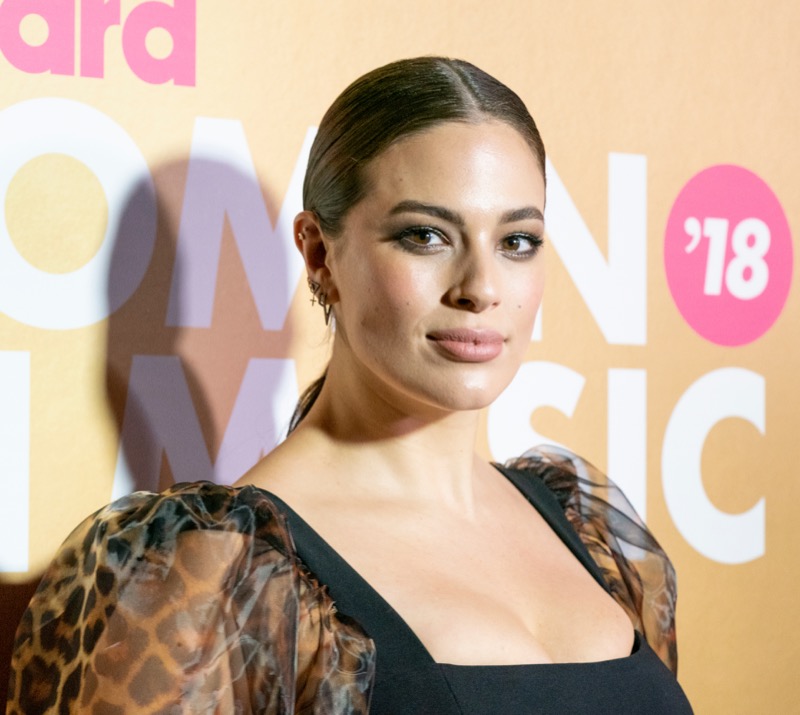 Ashley Graham — Ashley Graham's Response To Grant's Action
Graham is the least bit bothered. On Monday, March 13, a day after Graham's interview clip with the "Love Actually" actor went viral, Graham told TMZ when asked how she felt about Grant's cold responses, "You know what, my mama told me to kill people with kindness, so there you go."
At the 2023 Oscars which took place at Dolby Theatre in Los Angeles on Sunday, March 12, the "A New Model" author approached the "Notting Hill" star on the red carpet for an interview.
Graham began her questions by asking Grant his favorite part of the Oscars show. Expecting to hear that his favorite part was either the Award presentation time or the performance by other stars, Grant replied curtly, "It's fascinating. The whole of humanity is here. It's vanity fair."
At the mention of "Vanity Fair" Graham thought Grant meant the after party but, unbeknownst to her, Grant actually meant, "a scene or place characterized by frivolity and ostentation."
When Graham told Grant, "Yes, that's where we let loose and have fun," Grant's expression served as a correction to that thought.
Things got worse when the model asked the "Paddington" star who he was wearing and he replied, "Just my suit" without mentioning his tailor. When asked who his tailor was he said, "I can't remember my tailor."
Graham who was all smiles amid Grant's rudeness gave it another shot and asked him how filming "Glass Onion: A Knives Out Mystery," was for him. Grant as usual, gave a curt, "Well, I'm barely in it. I'm in it for about 3 seconds."
The interview didn't last up to two minutes due to Grant's lack of cooperation, and when Graham sent him away with "It was nice to talk to you," Grant issued a terse "Yeah" with an eye-roll.
Ashley Graham — Fans' Reactions To Grants Rudeness
Although Grant didn't bother with charming Graham, she still had a blast at the event with other celebrities like, Rihanna, Melissa McCarthy, and Austin Butler. She told TMZ "I had so much fun. My feet hurt, though."
Meanwhile, that Sunday, the internet was buzzing with people calling Grant out for his unruly behavior towards Graham. People came to Twitter to share their opinions.
Someone tweeted, "Hugh Grant just gave one of the worst interviews I've ever watched on live tv lol. Admittedly, the question kinda sucked but he was NOT trying to support the interviewer at all ."
Another asked, "Is Hugh Grant just an arrogant dick all the time? He was so rude to Ashley Graham on the red carpet, complete with an eye roll. Maybe he should stay home if he's too good for his industry of choice."
Amid all the slamming, an Instagram fan commended Graham for her composure despite Grant's coldness, "You should get an Oscar for how gracefully you handled that interview with Hugh Grant, he was either drunk or something but he didn't even want to be there."
Be sure to catch up on everything happening with Ashley Graham right now. Come back here often for all the Ashley Graham's spoilers, news, and updates.
Editorial credit: lev radin / Shutterstock.com