The Young And The Restless Spoilers: Sharon Rosales's "Situation" Leads Her To Reunion With Nick Newman
Y&R spoilers hint that a Shick reunion may be on the horizon. Sharon Rosales (Sharon Case) is on the cusp of a major storyline, and whatever traumatic experience she endures now, she'll reach out to Nick Newman (Joshua Morrow) for support. Seems like the sun and the moon may align for these two high-school sweethearts to come together again, for the umpteenth time.
The Young And The Restless Spoilers – Sharon Rosales's Situation Will Have Her Thinking To Reach Out To Nick Newman, First
Y&R spoilers imply that Sharon will have some sort of déjà vu in the days ahead. It could be a medical emergency that resembles her cancer condition, or it could be that her cancer has popped up again. Then again, many fans are speculating that she may have a stalker situation. Perhaps a former character from both Sharon and Nick's past returns and Ms. Rosales may feel as if she can only turn to Nick to talk to.
Sharon currently has a budding romance with Chance Chancellor (Conner Floyd), but it still may be too early to turn to him for certain things. She has a solid friendship and co-parenting relationship with Nick, so it's natural for her to run to him when she's dealing with some big. Still, could Sharon's next "major" situation spark a reunion with Nick, thus, causing her new "fling" with Chance to fizzle?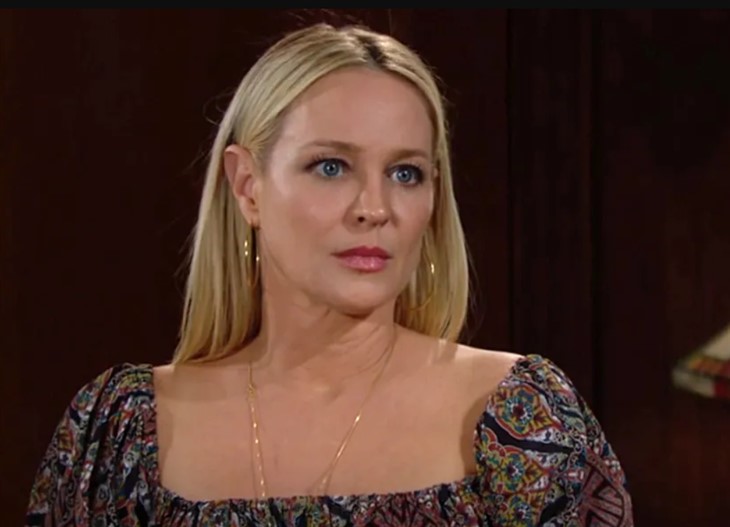 Y&R Spoilers – The Sally, Adam, Nick Love Triangle Could Be Winding Down
Sure, Nick has a thing with Sally Spectra (Courtney Hope), but fans can sense that she is really in love with his brother Adam Newman (Mark Grossman). Sally's always felt a slight hint of insecurity when it comes to Nick's relationship with Sharon, something she never felt when she was with Adam.
As Nick gets more preoccupied with Sharon and her new situation, Sally may also realize that she not only belongs with Adam, but her boyfriend belongs with Sharon.
Are fans on the cusp of another Shick reunion? Have your say in the comments section. Don't miss a moment of the Y&R on CBS to see what happens next and visit this site often for the best Young and the Restless spoilers and news.