Royal Family News: Sarah Ferguson's Latest Scandal, Sued For Failed Business Venture?
British royal family news divulges that Sarah Ferguson has yet another new scandal at her doorstep, which coincidently King Charles desperately wishes her to vacate if reports are accurate.
More on that family drama in a minute, but it's just been reported that the live-in ex-wife of disgraced Prince Andrew "could be facing a £19million lawsuit alongside eight other people after the collapse of Gate Ventures."
According to The Times, the scandal prone Duchess may be sued by "liquidators seeking to recoup millions lost by her failed media investment company, for which she was a director between 2017 and 2019."
Royal Family News: Sarah Ferguson Duchess Of York
Sarah will welcome her third grandchild at any moment now but this dark news is surely a cloud on her horizon. According to the outlet, Prince Andrew's wife was a director of "Gate Ventures, a publicly listed company that invested in start-up businesses and theatre shows, including West End productions of Sunset Boulevard and 42nd Street."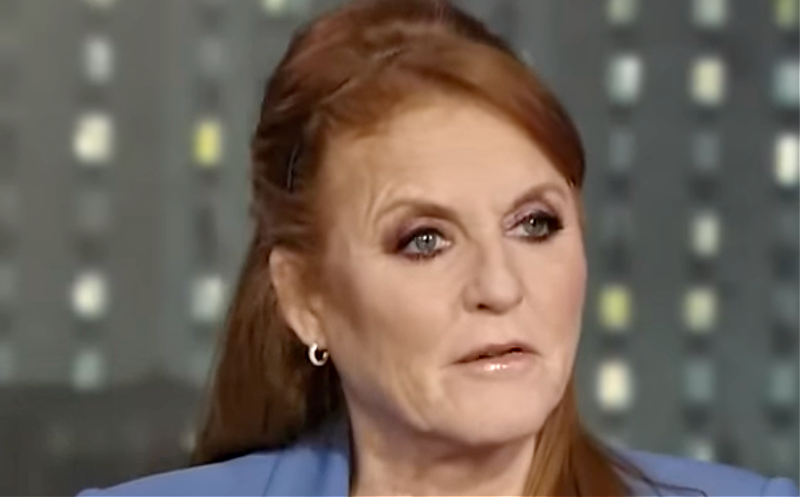 She was not alone in the venture as eight others shared responsibility, including Ofcom chairman Lord Grade; this group were in charge for the period that liquidators are now looking at.
Royal Family News: Scandal Prone Sarah Ferguson
Back to her domestic drama, it's been reported that King Charles wishes to evict his brother and his ex from their Windsor Home at Royal Lodge.
Sources speaking to numerous media outlets indicate that Charles wants the family black sheep off the property so that he can move in his heir Prince William and his family.
Sarah is known for her forthrightness and she spoke about the claims on ¡HOLA! TV. When asked about the gossip she replied "Don't always believe what you read … "I don't know. I take every day as it comes."
Royal Family News: Sarah Is Sued?
Sarah and Andrew are divorced but have lived together at the 98-acre home for 20 years. According to The Telegraph, Andrew has "no plans to move house" however and is seeking to follow the terms of the lease he signed in 2003 "which still has 55 more years" on it. Tell us who you think deserves to live in Royal Lodge, royal fans!
Be sure to catch up on everything happening with the royal family. Come back here often for royal family news and updates.