The Young And The Restless Spoilers: Cameron Brings Out Sharon's Protective Side
The Young And The Restless spoilers reveal that Cameron Kirsten's (Linden Ashby) release from prison will blindside Sharon Rosales (Sharon Case). Chance Chancellor (Connor Floyd) will confirm Sharon's worse fears.
The Young And The Restless Spoilers – The Beginning Of A Nightmare
The Young and The Restless spoilers if finding out that Cameron is free wasn't enough, Chance may follow Cameron's trail and learn that he is in Genoa City.
Sharon will be terrified to learn that Cameron is so close. The sneak peek for the week of May 29 reveals that Cameron has a conversation with Faith Newman (Reylynn Caster) which will probably carry some threat as well.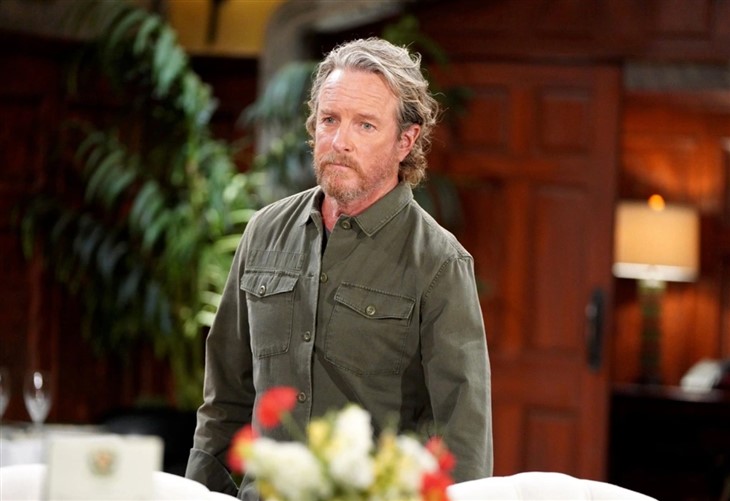 Chance and Nick Newman (Joshua Morrow) will try to protect Sharon but Cameron will eventually make himself known and contact Sharon.
Sharon will likely want this since Cameron has approached Faith. Sharon is one feisty mama bear and her claws are certain to come out after this. Cameron is sending gifts and notes that will surely give Sharon a lot to get off her chest.
Y&R Spoilers – The Reunion Is Unavoidable
Sharon will end up reuniting with Cameron this week no matter what the circumstances. Can Sharon hide the gact that she is terried and stand up to Cameron to get the answers she needs?
Cameron may claim that he doesn't want trouble but wants to live in unity in Genoa City. However, Sharon will definitely warn him away from her and her family.
After everything Cameron has done, Sharon may convince him that she isn't afraid of him. Cameron may see that Sharon is a far cry from the woman he attacked years ago.
Sharon can stand up for herself and her family. Sharon may even mention that she almost killed Cameron and that the next time he may not be lucky enough to survive.
The Young And The Restless Spoilers – Traumatic Memories
Seeing Cameron could certainly bring back some very traumatic memories for Sharon. Of course, if this is the case, Nick could pull closer to Sharon causing a huge rift in his relationship with Sally Spectra (Courtney Hope). Will Nick ultimately end up back with Sharon and Sally reunite with Nick thanks to Cameron's visit?
Will Cameron end up facing the wrath of Victor Newman (Eric Braeden) if he continues to contact Sharon? Nick could always call on his father to make Cameron go away.
Rumors suggest that Cameron's portrayer has already finished taping so could Cameron leave town or will Sharon be forced to kill him in the end?
Be sure to catch up on everything happening with Y&R right now. Come back here often for The Young And The Restless spoilers, news, and updates.