The Young And The Restless Spoilers: Nate's Marriage Proposal, Victoria Gives Him The Keys to The Kingdom?
The Young and the Restless (Y&R) spoilers reveal that Nate Hastings (Sean Dominic) has never met a person he wouldn't consider betraying, and now he has his sights set on Victoria Newman (Amelia Heinle).
She is his boss and they busted up his relationship with Elena Dawson (Brytni Sarpy) to satisfy their lust. During the week of June 5-9 they will make it Insta official so to speak and let everyone in Genoa City, Wisconsin know who they are.
The Young and the Restless spoilers tease that Nate basks in the glow of his personal brand elevation but his cohort could ruin everything!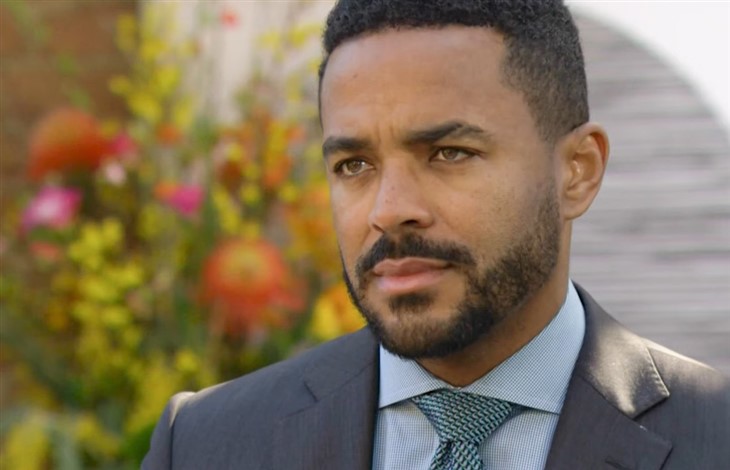 The Young And The Restless Spoilers – Nate Hastings's Brand Elevation
Audra Charles (Zuleyka Silver) is in thick with Nate and she wants them to rise to the top at NE yesterday, while he wants to go slow and really, really, insinuate himself into the business. Audra is a slick number and she will try to convince Nate that she's right. But will Audra's pressure lead Nate to make a bold move that'll put them closer to the brass ring?
Explosive show spoilers tease that Audra convinces Nate to make it official with Victoria which could mean he makes a fast marriage proposal to convince Victoria and everyone else that he's serious about their future together.
Y&R Spoilers – Audra Charles Risks All
He thinks that if Victoria believes they are each other's forever, he will be fast tracked up the corporate ladder. Is there any low that Nate won't stoop to?
Victoria could find herself staring at a huge engagement ring and being asked to say yes.
Nate didn't marry Elena Dawson so he could argue that his quick commitment to Victoria proves he is sincere. But everyone is reminding Victoria how awful her choices in men have been, with Ashland Locke (Robert Newman) not so far in the rear view mirror.
The Young And The Restless Spoilers – Audra Charles In A Rush
If Nate moves too fast however, it could make Nick Newman (Joshua Morrow) suspicious as he already dislikes this quickie relationship. But Audra is all kinds of desperate to move ahead in Newman Media and she may be like a runaway train, too late to stop now that she has Nate's ear.
Explosive show spoilers tease that sneaky Nate and Audra will continue to plot and this has all the earmarks of a major blow-up so come back here often for juicy updates on this soaptastic scenario!
Be sure to catch up on everything happening with Y&R right now. Come back here often for The Young and the Restless spoilers, news, and updates.