The Young And The Restless Spoilers: Claire is Victoria And Cole's Presumed Dead Daughter Eve?
The Young and The Restless spoilers and updates tease Claire Grace (Hayley Erin) could be Victoria Newman (Amelia Heinle) and Cole Howard's (J. Eddie Peck) presumed dead daughter Eve (uncast). In the late 1990s the couple had a baby girl named Eve Nicole Howard after Cole's mother Eve Howard (Margaret Mason) who supposedly didn't make it.
The Young And The Restless Spoilers – Could The Thanksgiving Day Repeat Be A Clue?
The Thanksgiving Day repeat on Thursday, November 23 will be from 1993 and be mostly about Eve Howard-might that be a clue? Combined with Cole coming back to Genoa City, that could be a pretty good indication where the story's headed.
Victoria is poised to have a stunning reunion with her ex-husband and he seems to be tied into Claire and her backstory somehow; Claire could turn out to be their baby.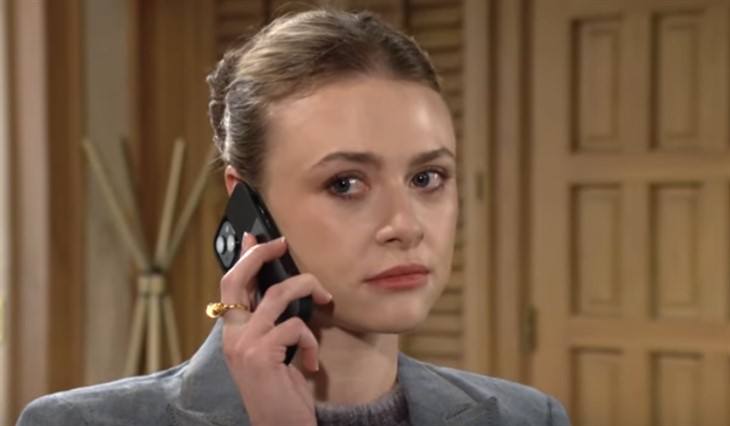 The encore episode will show Eve to have been a manipulative and evil woman, doing similar things to what Claire is doing now.
It's easy to understand that Claire's great aunt, Jordan (Colleen Zenk) might be Eve's sister or aunt-her aunt, if Jordan's Claire's great aunt.
Y & R Spoilers – Eve Howard And Jordan May Have Some History
Eve and Jordan may have some history in Oregon, even though Eve was dead by the time Cole and Victoria's baby was born-Eve had lived in Washington, so it's not farfetched.
It's possible however that Jordan may have an agenda against Cole as well, although it's still a mystery why Nikki Newman (Melody Thomas Scott) was targeted.
However, Jordan may have raised Claire since a baby and indoctrinated her with a bunch of false information about Nikki, like perhaps she influenced Victoria to give Claire up.
Cole and Victoria will indeed be shocked if Claire turns out to be the baby they were told died-possibly kidnapped by Jordan?
Jordan has clearly weaponized Claire against Nikki and the rest of the Newmans, for that matter, because they are part of the plan.
The Young And The Restless Spoilers – A Shocking Conclusion
There no doubt will be a shocking conclusion to this very strange situation of Claire Grace, Jordan, and their vendetta against Nikki and the Newmans.
Victoria and Cole may not know what to do if it's proven Claire is the daughter they were told that died as a newborn. If she is, they may have to take strong steps to get her the help she needs, because Jordan the psycho raised her to be a psycho!
Instead of Victor Newman (Eric Braeden) being committed to a mental health hospital for his own good, it might wind up being Claire Grace. As for Jordan, most certainly she'll either be committed or put in prison for her crimes.
Be sure to catch up on everything happening with Y & R right now. Come back here often for The Young and The Restless spoilers, news, and updates.