The Young And The Restless Spoilers: Faith In Danger-Will Cameron Attack Sharon's Whole Family?
The Young and The Restless spoilers and rumors tease Faith Newman (Reylynn Caster) is in danger-Cameron Kirsten (Linden Ashby) approaches her in Chancellor Park. He asks her name, and she asks if she knows him-he shouldn't; she wasn't even born when he stalked her mother Sharon Rosales (Sharon Case)!
The Young And The Restless Spoilers – Cyber Stalking Sharon Rosales?
It's obvious Cameron has continued to stalk or cyber stalk Sharon, or he wouldn't have known about Faith-either he's done so since he got out of prison or even while incarcerated. Most prisons are privately run and allow prisoners access to computers for various things-online learning, job training and such, and allow access to news sites and the like. Normally, they are not allowed pornographic sites or the ability to join chat rooms or have email; but with prison overcrowding, inmates' web activity is often not monitored.
It's obvious that Cameron looked for Sharon and her family, and probably Nick Newman (Joshua Morrow) as well. Not only did he know about Crimson Lights and that Sharon runs it, but he knew about Faith and what she looks like!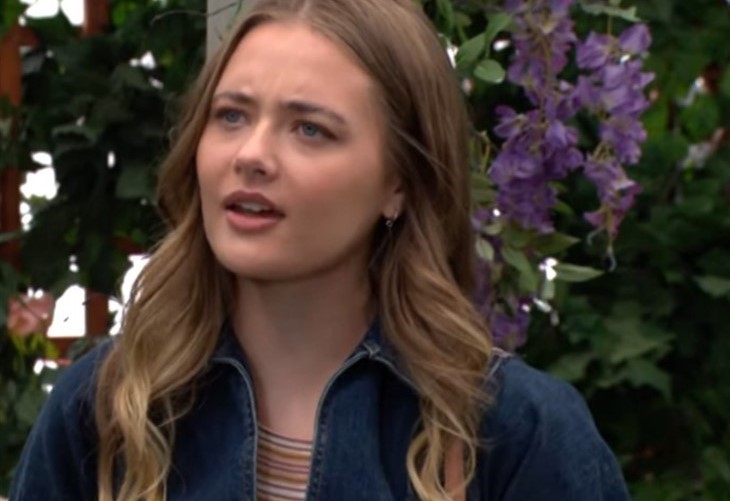 Y & R Spoilers – Cameron Kirsten Threatened Sharon Rosales' Family Before
Kirsten threatened Sharon's family before, with Nikki Newman (Melody Thomas Scott) and Sharon even going down in a sewer to find his body after Sharon thought she'd killed him. That was when she hit him over the head with the champagne bottle, and he gaslighted her as his own ghost-they found a body, but it was Frank Barritt's (Phil Dozois). He was Cassie Newman and Mariah Copeland's (Camryn Grimes) birth father and so they knew Cameron was still alive, and he framed her for Frank's death. As for Nick, he will definitely be targeted for revenge; Nick threw him out of a plane to save Sharon, and made him walk miles on a broken leg in a cornfield to a waiting police car.
The Young And The Restless Spoilers – Who Else Could Be In Danger?
While Kirsten's main focus might again be Sharon, and trying to drive her insane, anyone she cares about and is connected to could be in danger, and the same for Nick. He's already approached Faith, and Summer Newman-Abbott (Allison Lanier) could be in danger, and Mariah, Tessa Porter (Cait Fairbanks) and Aria Porter-Copeland (Maddie and Millie Ingle). This psycho could easily turn into a serial killer or an attempted one, if he gets enraged enough.
But for now, Sharon and Faith appear to be the most in danger-especially Faith, who doesn't know who he is and may not even know what he did to her mother. She might be his first attack-if someone who does know him doesn't intervene!
Be sure to catch up on everything happening with Y & R right now. Come back here often for The Young and The Restless spoilers, news, and updates.