Days Of Our Lives Spoilers: Colin Bedford Gets Off On Charges, Brain Tumor To Blame For Aggression
Days of Our Lives (DOOL) spoilers hint that Colin Bedford (Jasper Newman) may become a permanent fixture in the land of Salem moving forward. Miraculously, he and gal pal Talia Hunter (Aketra Sevillain) survived that topple over the rooftop recently, and they are both sprinkled in the soap's teasers this coming week.
Colin is clearly unhinged, but is there a good reason why he went overboard in his pursuit of revenge?
Days Of Our Lives Spoilers – Colin Bedford Has A Brain Tumor
DOOL spoilers suggest that Colin will "escape" police custody in the days ahead, and sister Sloan Petersen (Jessica Serfaty) will be quite upset. Bedford will likely be found at some point, and there's a good chance that his lawyer sibling will look at any and all ways to get her brother out of the current mess he's in. Could she insist on a doctor conducting a mental health examination?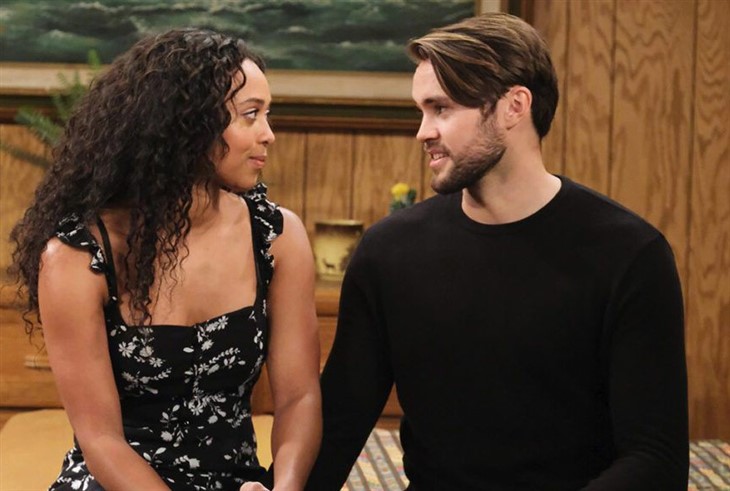 What if Colin has a brain tumor that's causing his current violent behavior? It's a storyline that many soaps have used in the past to fluff away over-the-top actions. With Sloan in town, there's a good chance the daytime drama will want to keep Bedford around. After all, it would not only help Ms. Petersen establish roots in the little town but Colin as well.
Days Spoilers – Colin Bedford's Road To Redemption
A brain tumor would not only explain why Bedford did what he did but it would also allow him to stay in Salem a little longer and possibly jump on the road to redemption. Sloan has seemingly been taking baby steps in that direction, and it would make an interesting plot twist. After all, most fans thought Colin's fall over the rooftop was the last they would see of him, a short-term character in a small storyline. Therefore, it would be interesting if ended up becoming a long-term character who evolved over time.
Could Colin's insane behavior be explained by a brain tumor? Share your thoughts in the comment section! Watch the Peacock soap daily to see what happens next and visit this site for the most recent Days of Our Lives spoilers, news, and updates.