The Young And The Restless Spoilers: Kyle's Cancellation Causes Him To Stalk Audra?
The Young and the Restless (Y&R) spoilers tease that their new boss Nikki Newman (Melody Thomas Scott) forced Kyle Abbott (Michael Mealor) and Audra Charles (Zuleyka Silver) to stop seeing each other. At first they were giddy, going behind Niki's back, but now Audra has a new toy to play with so Kyle is obsolete. He isn't taking the news of his cancellation very well.
The Young And The Restless spoilers – Kyle Abbott's Cancellation
Kyle Abbott rebounded into Audra's willing arms after being betrayed by his wife Summer Abbott (Allison Lanier). He's a big boy and should have known better than to tangle himself up in Spider Woman's web.
But here he is. And now he's suddenly on the outside looking in, being played by a major player. For some reason Kyle isn't taking Audra's dumping very well, despite having it all otherwise—a fortune, an adorable son, and a soon to be ex-wife who still talks to him.
Y&R Spoilers – Kyle Abbott's Vendetta?
Could Kyle really have fallen in love with Audra? Explosive show spoilers reveal that Kyle does a Darth Vader and goes to the dark side! In the meantime his dad Jack Abbott (Peter Bergman) enables him and this will not turn out well.
Jack's benevolence for his loved ones is legendary and case in point, he has given all kinds of chances to family screw-up Billy Abbott (Jason Thompson).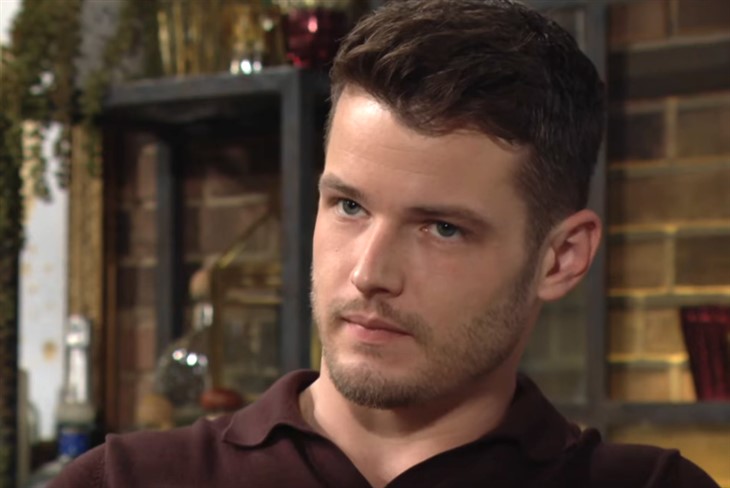 The Young And The Restless spoilers – Jack Abbott's Benevolence
Jack hired Billy back at Jabot and together they hatched a plot to entrap their sister Ashley Abbott (Eileen Davidson) and her husband Tucker McCall (Trevor St. John). The problem now is, Billy is feeling righteous and it will come back to bite Jack after he re-hires Kyle.
READ THIS: Find out what happens next on The Young and The Restless.
Y&R Spoilers – Audra Charles's New Game
Right now Kyle is all about his obsession, Ms. Audra. When she leaves him high and dry he feels abandoned and neglected—he has lost his scheming partner and his bed cohort, on top of losing his wife.
It's a lot to process and being back in the Jabot fold does not help him cope. Billy sees the train wreck coming and acts accordingly, while Kyle may turn into Audra's worst nightmare and stalk her all over Genoa City, Wisconsin.
Tell us Y&R fans, what do you think happens next?
Be sure to catch up on everything happening with Y&R right now. Come back here often for The Young and the Restless spoilers, news, and updates.
For more about what's happening on your favorite soaps and more ways to connect with us, join the conversation on our Facebook Page, check out our Twitter feed, look for an update on our Instagram, follow us on Threads , Always stay up-to-date with us on Google News, or drop us an e-mail HERE! See you there!