The Young And The Restless Spoilers Monday, April 3: Chance's Bombshell, Phyllis' Fate, Leanna's Bomb
The Young and the Restless spoilers for Monday, April 3 reveal that Chance Chancellor (Conner Floyd) will drop a bombshell about the missing ambulance. Meanwhile, Genoa City reacts to Phyllis Summers' (Michelle Stafford) tragic fate. However, that doesn't mean the woman is dead. Keep reading to find out what is coming up in the next episode of the CBS soap opera.
The Young And The Restless Spoilers – Summer Newman-Abbott's Plea
Y&R spoilers for Monday, April 3 reveal that the storyline surrounding Phyllis' mysterious collapse will continue. As fans recall, Phyllis ranted at the bicentennial gala about Diane Jenkins (Susan Walters). Phyllis was taken away in an ambulance. However, Summer and Daniel Romalotti Jr (Michael Graziadei) went to the hospital to discover that Phyllis and the ambulance never arrived.
On Monday, April 3, Chance will be forced to investigate. Even though Chance initially thinks this is just a game, Summer begs him to find her mother. Summer explains that there is something very wrong, especially in light of Jeremy Stark's (James Hyde) marriage bombshell.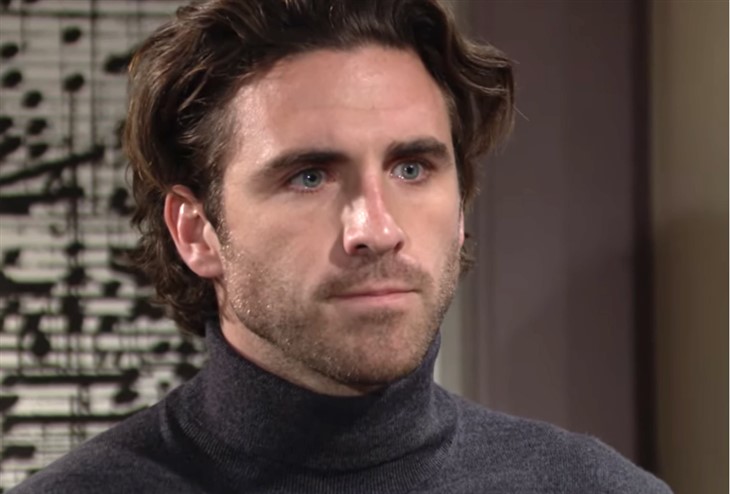 Y&R Spoilers – Chance Chancellor's Bombshell
The bicentennial gala has already brought several bombshells, both good and bad. On Monday, April 3, fans can expect Chance to receive a phone call regarding the missing ambulance. That phone call will force Chance to take Phyllis' disappearing body seriously.
The Young And The Restless Spoilers – Phyllis Summers' Tragic Fate
The Young and the Restless spoilers for Monday, April 3 reveal that Phyllis is in a bad situation no matter which side you are on. There is Phyllis and Jeremy's scheme. Once Phyllis is found and everyone learns the truth, it will just make things worse for her. After all, everyone is frantic about Phyllis and confused what made her collapse. Then, there is Jeremy's marriage bombshell as well as accusing Diane of trying to murder Phyllis. Once Summer, Daniel, Jack Abbott (Peter Bergman) and others find out it was just a scheme, they will be furious.
On the other hand, Jeremy might have ordered his minions to take Phyllis somewhere. It's possible that Phyllis might have reconsidered the plan once Summer broke down. However, once Phyllis was in that ambulance, Jeremy could have given her no option but to continue the scheme. So, Phyllis might have begun working with Jeremy, but this situation could turn dark very quickly.
Y&R Spoilers – Monday, April 3
Fans will also see Leanna Love (Barbara Crampton) continue digging for a scandal. There are lots of juicy opportunities for Leanna at the gala. So, which secret will Leanna uncover and what does it mean for the rest of the characters? Share your thoughts and remember to keep watching the CBS soap to find out what happens next.
Be sure to catch up on everything happening with Y&R right now. Come back often for The Young and the Restless spoilers, news, and updates.