The Young and the Restless Spoilers Monday, July 24: Jack's Sinister Push, Phyllis' Roadblock
The Young and the Restless spoilers for Monday, July 24 reveal that Phyllis Summers (Michelle Stafford) faces a new obstacle. Meanwhile, Jack Abbott (Peter Bergman) pushes Diane Jenkins (Susan Walters) to play dirty.
So, could there be another unexpected twist in this storyline? Keep reading to find out what is coming up in the CBS soap opera.
Tucker McCall's Demand
Y&R spoilers for Monday, July 24 reveal that Phyllis is out on bail and considers repairing the relationships with her children as a priority. However, Phyllis owes Tucker McCall (Trevor St. John) big time.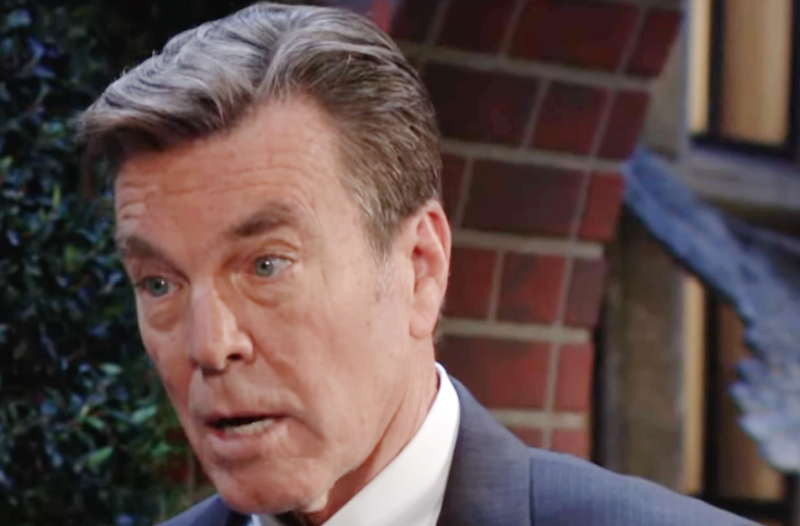 So, Phyllis has to do what Tucker demands, which is to earn Jack's forgiveness. Tucker and Ashley Abbott (Eileen Davidson) know all too well how that would affect Diane.
Y&R Spoilers: Phyllis Summers' Obstacle
On Monday, July 24, fans can expect Phyllis to hit an obstacle. Phyllis is desperate to make things right with Daniel Romalotti Jr. (Michael Graziadei) and Summer Newman-Abbott (Allison Lanier).
However, Billy Abbott (Jason Thompson) has a chat with Phyllis. At first, Phyllis dismisses Billy. Then, Phyllis basically tells Billy to just blurt out what he wants to tell her. That is when Billy says it's about Summer. So, perhaps Billy will be the obstacle that Phyllis faces in this situation.
Jack Abbott's Fury
The Young and the Restless spoilers for Monday, July 24 reveal that Jack will be furious about how Tucker is influencing Ashley. As Diane plots, Jack will issue a warning. Jack will tell Diane that Tucker will pull out all the stops to accomplish his goal.
That is when Diane assures Jack that she has a plan. It is teased that Jack will encourage Diane to play dirty. However, could this have unforeseen consequences?
The Young and the Restless Spoilers: Monday, July 24
On Monday, July 24, fans might also see Tucker and Ashley go to the Chancellor manse. Tucker and Ashley inform Abby Newman-Abbott (Melissa Ordway) and Devon Hamilton (Bryton James) about their wedding plans. Ashley is surprised to have Abby's blessing.
However, there is one condition… the wedding must be held at the Chancellor manse. Ashley is excited about the offer while Tucker is literally left stammering.
Which storyline are you looking forward to seeing the most on Monday, July 24? What are your predictions for Jack, Diane, Phyllis, Billy, Summer and Daniel? What does the future hold for Devon, Abby, Tucker, Ashley and the rest of the Genoa City residents?
Share your thoughts in the comment section below. Remember to keep watching the soap on CBS or Paramount+ to find out what happens next.
Be sure to catch up on everything happening with Y&R right now. Come back often for The Young and the Restless spoilers, news, and updates.