Vanderpump Rules Star Lala Kent Wins For Best New Name For Tom Sandoval
Vanderpump Rules co-stars and fans united to slam Tom Sandoval for cheating on Ariana Madix. And many used various expletives and rude phrases to label Sandoval. However, Vanderpump Rules star Lala Kent deserves a prize for summing it all up with a new name for Tom.
Find out what Lala shared about Sandoval. And see her reaction to learning Tom just got caught on a phone call with Raquel Leviss after claiming they split. Get all the details below.
Vanderpump Rules Spoilers – Lala Throws Shade At Sandoval!
Tom Sandoval, beware. Because Lala Kent doesn't easily forget or forgive. And since learning about the Vanderpump Rules cheating scandal involving Sandoval, Lala repeatedly has thrown shade at Tom. However, in the process, Kent came up with a new name for Tom. And it just might win as the best. Lala slammed Sandoval after pics of him talking on the phone to Raquel Leviss went viral, noted Us magazine.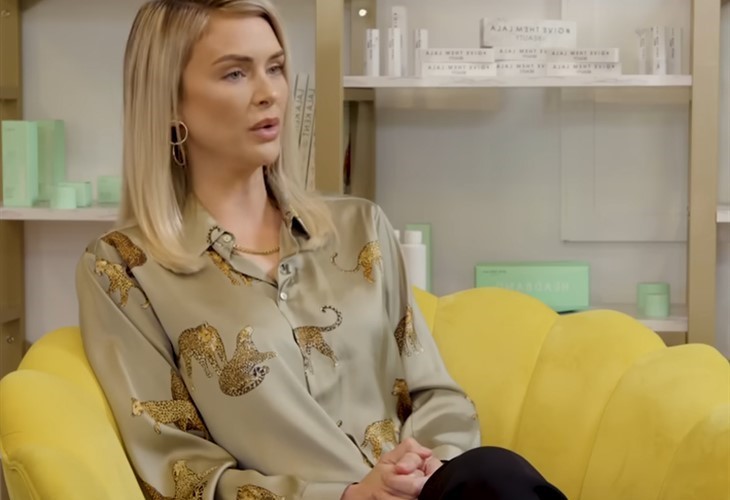 And turning to Instagram, Lala gave Tom his new label. "Look at this clown," invited the 32-year-old Vanderpump Rules star in response to Sandoval, 40, chatting with Leviss, 28. The pics of Tom talking with Raquel followed rumors that the two split. And Lala added, "Checking in on his Main Chick before he goes to get f—red up and bang his Side Chicks."
However, based on Sandoval's past cheating, Kent hinted that Tom might also seek out "some randoms to add to the Rolodex." And Lala theorized that Sandoval needs to ensure "he maintains his energy supply." But Kent scoffed at the claims that Tom and Raquel split. And she believes that Sandoval needs to "keep her."
TONIGHT on part 1 of the #PumpRules Reunion. pic.twitter.com/t3g5RfWqQf

— Bravo (@BravoTV) May 24, 2023
Vanderpump Rules Spoilers – Sandoval Versus Emmett!
However, Lala also called Raquel "nothing but an energy source for the narcissist." And at the Vanderpump Rules season 10 reunion, Kent went even further than describing Sandoval as a "narcissist clown." Because Tom continues to live in the house he bought with Ariana Madix, 37, after cheating on her, Lala issued a warning.
And Kent compared Sandoval to her ex-fiancé, Randall Emmett. He has denied accusations of mistreating assistants, sexual misconduct, and cheating. However, Lala claimed, "Sandoval is Randall. Give it 10 years – he is Randall Emmett. It's absolutely terrifying," she said. And Kent recalled, "I couldn't get Randall to stay home."
But "then when s—t hit the fan, I couldn't get him the f—k out of the house," added Lala. And she cautioned about Sandoval, "Everyone needs to be warned about this person. Like, this is a dangerous human being." However, rumors have varied about Tom's current relationships.
And one insider claimed, "Tom and Raquel never broke up. Because they were never a couple in the first place." But the source clarified that neither Sandoval nor Leviss felt certain what their "future holds." However, the insider claimed that the two feel "dedicated to bettering themselves." The comments come after Raquel checked herself into a mental health treatment facility. She did so in the wake of taping the Pump Rules reunion.
Tell us what you think. How do you feel about Lala Kent labeling Tom Sandoval a "narcissist clown"? And after you share your views, check back on our site for more reality TV news.