The Young And The Restless Spoilers: Nikki Tells Audra Tucker Is Off Limits – Will She Obey?
The Young and the Restless spoilers document that Nikki Newman (Melody Thomas Scott) had a pointed talk with Audra Charles (Zuleyka Silver). She wanted to let her Newman Media employee know that Tucker McCall (Trevor St. John) was not a good person to be in contact with, regardless of her past association with him. Audra survived her involvement with Kyle Abbott (Michael Mealor), even though he broke Summer Newman Abbott's (Allison Lanier) heart by doing so.
The audience suspended disbelief because various characters, who have committed less egregious acts than Audra were ruined in Genoa City, Wisconsin, after crossing the Newman family. But Audra is seen as useful by Victor Newman (Eric Braeden) and Nikki is tasked with using her as an asset at Newman Enterprises.
The Young And The Restless Spoilers – Tucker McCall Is Bad News
Victor had his talk with Tucker after he reappeared in GC in the recent past. Tucker's open intent was to reconcile with his then-ex-wife and to renew ties with Devon Hamilton Winters (Bryton James).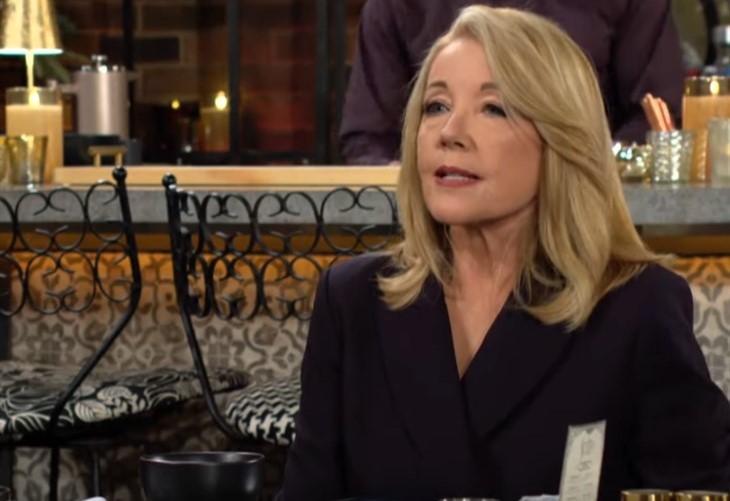 Braeden's character will always be fond of Ashley, being that she is one of his ex-wives and the mother of their daughter, Abby Newman Abbott (Melissa Ordway).
Victor also feels protective of Devon because of his ties to his adoptive father, the late Neil Winters (Kristoff St. John), and grandmother, the late Katherine Chancellor (Jeanne Cooper).
Tucker was told to leave town by the Moustache. He was also warned not to hurt the people Victor cared about. So, the recent remarriage fallout with Ashley is certainly something Victor will not overlook.
Y&R Spoilers – Nikki Newman Asserts Control
Nikki was operating on a high level. She was someone Victoria Newman (Amelia Heinle) depended on.
But the changes Victor recently imposed meant a major shift for his wife. He assigned Nikki to be the head of Newman Media, with that carousel's spin continuing.
Victor trusts Nikki implicitly. He wants her to stabilize this increasingly important arm of the company whenever he needs to push his message into the business world. One of her tasks is mentoring Audra.
READ THIS: Find out what happens next on The Young and The Restless.
The Young And The Restless Spoilers – Can Audra Charles Make A Clean Break?
Audra has conflicted feelings about Tucker. Silver's layered performance often has Audra exhibit attraction, uncertainty, and disdain toward her former boss within a matter of seconds.
One has to wonder if Audra's repeated dismissal of the personal bond she has with Tucker reflects too much protest. He represents far more than a business connection or a useful guy she used to get ahead.
Nikki senses that Audra's emotional ties to Tucker are preventing her from making a clean break from him. But if she does not, Audra could find herself out at Newman Media on Y&R.
This site is a leading source for everything linked to The Young and the Restless. Check back regularly for Y&R spoilers and news!
For more about what's happening on your favorite soaps and more ways to connect with us, join the conversation on our Facebook Page, check out our Twitter feed, look for an update on our Instagram, follow us on Threads , Always stay up-to-date with us on Google News, or drop us an e-mail HERE! See you there!