The Young And The Restless Spoilers: Phyllis Falls To Her Lowest, Redemption Story Coming Soon?
The Young and the Restless spoilers show that viewers adore Phyllis Summers (Michelle Stafford) in large part because she has always been ready to speak up despite the consequences. She doesn't get along with the other fictional characters in Genoa City as much, most likely because of this.
Despite the numerous times her tongue has gotten her into trouble, she has always been able to make amends and restore her relationships with those she offended (most of the time). She is presently involved with Jeremy Stark (James Hyde), and it seems as though she is about to have a mental breakdown. The question is whether she will continue down this dark path or whether she will be able to find some comfort in her life.
The Young and the Restless Spoilers – Phyllis Summers' Reaction To Jack Abbott's Engagement!
We can only guess what she will do once she learns that Jack Abbott (Peter Bergman) and Diane Jenkins (Susan Walters) are preparing to get married, despite the fact that many fans are currently concerned about her character. She might (or might not) have overcome her feelings for Jack, but Diane will not be spared.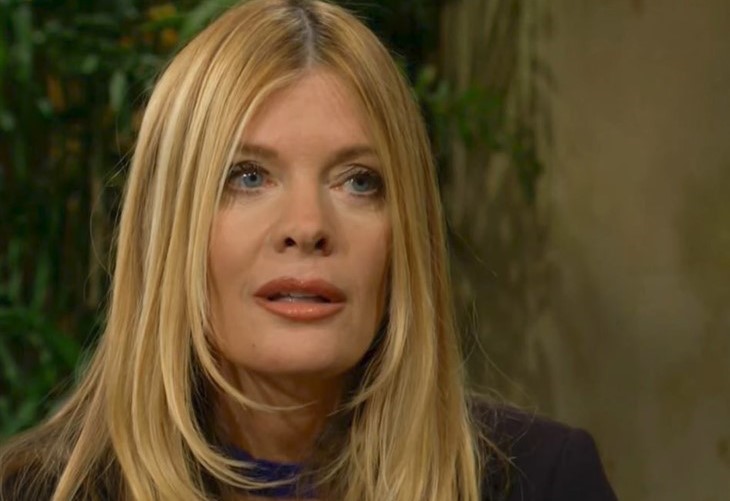 She is in this predicament right now because of this hatred and disdain for her. Due to the fact that even Summer Newman (Allison Lanier) isn't friendly with her mother, it now seems as though Phyllis has nowhere to turn. What might she have planned for the future, then?
Y&R Spoilers – Phyllis Summers Teams Up With Jeremy Stark?
Phyllis will eventually hit her breaking point, reach her lowest point, and then rise again, in my opinion. Think about the Grand Phoenix, for instance. Phyllis has gone through a "rebirth" before. But for that to occur, someone might be in peril, in which case Jack would do anything to protect Diane!
Phyllis and Jeremy might have some dark plans for Diane that will turn around and bite them in the butt when Jack does everything he can to defend her. For instance, Jack could take a bullet to protect his bride-to-be and this would absolutely destroy Phyllis. We all know how much she still loves and has always loved Jack.
What do you think? Will Jack get hurt protecting Diane from Phyllis and Jeremy and do you think that Phyllis will continue down her dark path or experience a moment of redemption where she forgives Diane and turns on Jeremy? Share your thoughts and remember to keep watching the CBS soap to see what happens next.
Be sure to catch up on everything happening with Y&R right now. Come back here often for The Young and the Restless spoilers, news, and updates.