The Young And The Restless Spoilers: Summer Abbott Spirals, Goes Dark After Divorce
The Young and the Restless spoilers indicate Summer Newman Abbott (Allison Lanier) will find herself in a world of trouble thanks to her mother Phyllis Summers (Michelle Stafford) fake death shenanigans. Summer seems to be taking the brunt of the fallout thanks to her missing mom, and when the dust settles she won't have anything left. Here's what we can expect for Summer in the next few weeks.
The Young And The Restless Spoilers – Summer Abbott's Life Falls Apart
Phyllis Summers obviously didn't think her crazy plan through, and eventually the truth came out. Not only did Phyllis fake her own death and abandon her friends and family and let them think she was dead, she crossed a line and tried to pin her fake murder on Kyle Abbott's mother Diane Jenkins (Susan Walters). Just when we thought Phyllis couldn't make the situation any worse, she dragged her daughter Summer in to the mess and forced her to keep her secret.
According to Y&R spoilers, Kyle Abbott (Michael Mealor) is disgusted with Summer and kicks his lying wife to the curb. Kyle is not holding back and begins the divorce process. You have to admit, he's not exactly over-reacting. Summer's betrayal is epic, and the fact that she lied straight to Kyle's face more than once is too big of a pill for him to swallow. Can you blame him though? Not only will Summer lose her husband, she will also lose her step-son Harrison.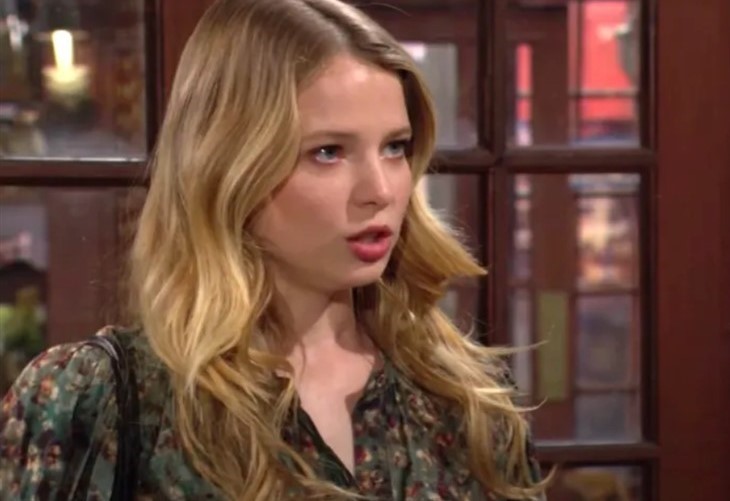 Y&R Spoilers – The Old Summer Abbott Returns
Allison Lanier's version of Summer Newman is much different than former actress Hunter King. We can't forget when Hunter King was behind the wheel, and the character had a much darker side. Summer was sneaky, manipulative, and a lot more like her mother Phyllis than she is now. And, it's safe to say she will most likely go back to her old ways once she is single and back on the market.
What do you think Y&R fans? Will Summer spiral and go dark after her divorce? Do you feel bad for her or is she getting everything she deserves? Let us know what you think in the comments below and keep checking back here for more The Young and the Restless spoilers, news, and updates.