The Young And The Restless Spoilers: Victor Benefits From Family Rivalry – Victoria And Adam Square Off
The Young and the Restless spoilers document that Victor Newman (Eric Braeden) wanted to avoid his firstborn child fighting with the eternal project child, Adam Newman (Mark Grossman). So, the Moustache dipped into his pockets and bought a toy for Adam to play with.
Victor ceded the day-to-day running of Newman Enterprises to Victoria Newman (Amelia Heinle). That came after she issued an ultimatum to her father that required him to appoint her Chief Executive Officer and to let her guide the ship.
The Moustache agreed to his oldest daughter's demands, saying that she met his expectations in making the demand. Victor also wanted to take a lesser role due to the rare blood disease he was diagnosed with in the recent past.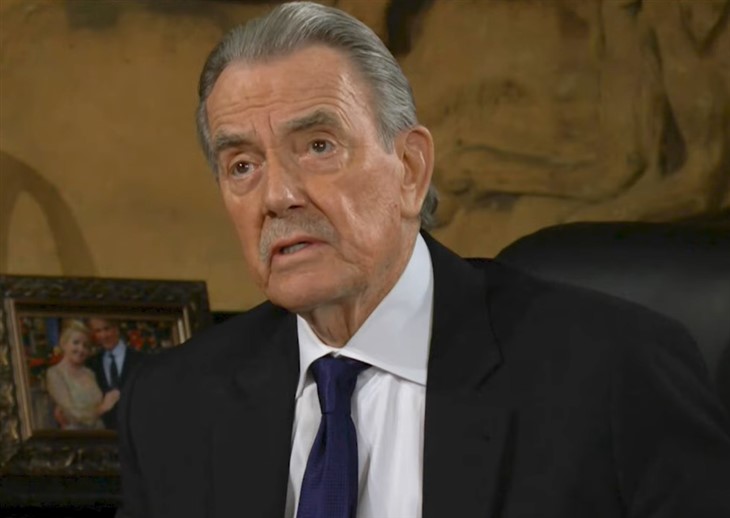 The Young And The Restless Spoilers – Victoria Newman Is Like Her Father
Victoria worked for the power she holds. Of all Victor's four known children, she arguably possesses the best qualities needed to run the family business.
Cunning is needed. Check. A ruthless quest for expansion at the right cost. Check. Abuse of corporate power leaves no one unscathed. Again, check.
Victor likes his first namesake, having been overly fond of her since her birth. Nick Newman (Joshua Morrow) believes he was second-best, as was affirmed when Adam returned to town as an adult.
Y&R Spoilers – Adam Newman Also Knows His Name
Adam is not Adam. Instead, Victor Adam Newman Junior is his proper name. Grossman's character has often rejected his first name and that makes him more like Victoria than their other siblings.
While Nick has had his battles with Victor, he is most like Nikki Newman (Melody Thomas Scott). Abby Newman Abbott (Melissa Ordway) is influenced by her mother, Ashley Abbott (Eileen Davidson), and Victor. A nod must also be given to the late Brad Carlton (Don Diamont), who Abby thought was her father during childhood.
Adam wants to believe his father cares about him and will use the McCall Unlimited acquisition to demonstrate his worth. Of course, Adam hopes to take control of Newman Enterprises someday, and Victoria knows that.
The Young And The Restless Spoilers – Victor Newman Has Full Control
Victor had various chats with Tucker McCall (Trevor St. John) when pursuing the acquisition of McCall Unlimited. During one of them, Victor acknowledged that he would win if Victoria and Adam battled each other.
Victoria will make sure Nate Hastings (Sean Dominic) does what is necessary to maintain the division's market advantage if Adam challenges Newman Media's power.
That would benefit Newman Enterprises' largest stockholder, Victor. But if Adam succeeds in surpassing Newman Media, its owner, Victor, would reap the financial benefits.
Predicting a battle where both companies benefit, with Victor winning no matter the feelings of his rival children, is reasonable on Y&R.
This site is a leading source for everything linked to The Young and the Restless. Check back regularly for Y&R spoilers and news!