90 Day Fiance Spoilers: Karine Martins Slams Fans For Accusing Her Of Using Drugs
90 Day Fiance spoilers reveal that Karine Martins has had it with some of her followers on social media. In fact, this past week, she started to call some of them out for how they were treating her. Karine and her estranged husband, Paul Stahele have been fighting to regain custody of their sons. They have been in some heated drama and legal proceedings, but from what Paul has said, it looks as if Karine is closer than ever to get her sons back. However, some of her fans on social media feel that she should not have her sons because they claim she is on drugs. Let's find out how she reacted to this.
90 Day Fiancé

Spoilers – Karine Martins Claps Back At Haters

As soon as Karine saw some of the comments that were made on her social media account, she knew that she had to confront these haters. She responded saying, "The person comes to tell lies about me, little does he know that I take drug and alcohol tests." She shared a picture of herself at a local health center where she takes her tests that have been ordered by the state.

Paul recently posted an update on his Instagram account about Karine trying to gain custody of their sons again. He posted, "Karine was previously getting more visitation with our children at my cousin's house.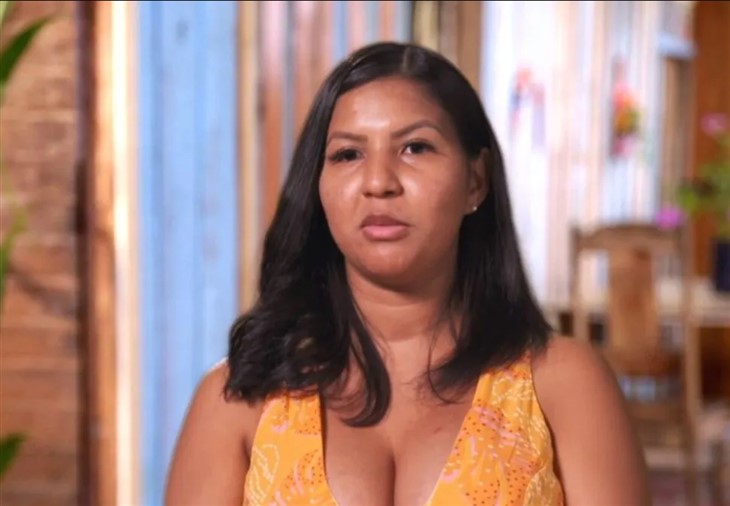 Unfortunately, numerous times she was belittled and yelled at by her husband making her cry and leave her visit early." He also stated that Karine was taken off of her sons' medical records because she is from Brazil.
90 Day Fiancé

Spoilers – Will Karine Martins Get Her Sons Back?

After Paul went on about his cousin and the visitations between Karine and her sons, he posted a few days ago, "Karine's prayers have finally been answered. Finally…after extensive talks with our lawyers, after Karines completes her final class in only nine weeks, she can finally regain custody per her lawyer.

As Brazilians and the injustice of denying them their culture and keeping them so long from Karine because of her not being American. As this hits an official international level of involvement."

Karine and Paul are still pushing for her to regain custody of their children. There has been some talk about the two of them getting back together for the sake of their kids, but fans of the show all know how toxic they were as a couple and that would probably be a terrible idea, but we will wait and see what happens.

Be sure to catch up on everything happening with 90 Day Fiance right now. Come back here often for 90 Day Fiance spoilers, news, and updates.