Young And The Restless Spoilers: Amanda Sinclair Returns To Represent Phyllis Summers
Y&R spoilers for the week of May 22nd hint that Phyllis Summers (Michelle Stafford) will return to the canvas and make a pack with Summer Newman Abbott (Alison Lanier).
Red will probably "officially" return to Genoa City at some point in time to face the music. She may also get caught by the police (especially if she continues to pay her daughter these random visits, now and again). When she does come back, she'll need a lawyer. Will her bestie Amanda Sinclair (Mishael Morgan) come back to the little town to add the assist?
The Young And The Restless Spoilers – Amanda Sinclair Will Rush To Phyllis Summers's Defense
Y&R spoilers suggest that Amanda may feel guilty about what Phyllis went through and want to help her friend. She certainly didn't "turn her back" on Ms. Summers before she "died" like many others in GC, but she may feel she wasn't there for her friend as much as she could've been.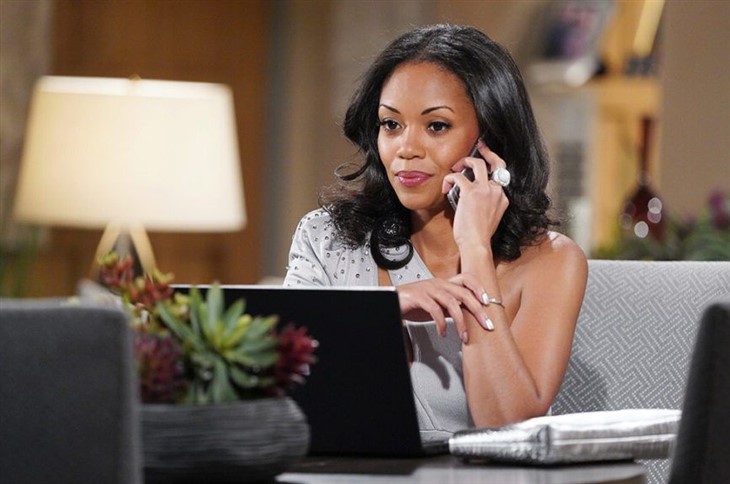 Sinclair abruptly left GC in November 2022 when she found live-in boyfriend Devon Hamilton Winters (Bryton James) in bed with Abby Newman Abbott (Melissa Ordway). She missed all the ridicule and drama Phyllis faced in her countless attempts to bring Diane Jenkins (Susan Walters) down. The whole town pretty much turned their backs on Phyllis, including her own two kids.
Amanda was dealing with her own issues during this time, including a sick mother, so no one could blame her for "not being there" for her friend, but Sinclair may still feel the need to "make up" for things.
Y&R Spoilers – Amanda Sinclair Will Also Be Grateful Phyllis Summers Is Alive
Amanda was just as shocked as everyone else during the bicentennial gala when events unfolded that night. Much like Michael Baldwin (Christian LeBlanc), she may feel a tad duped by Phyllis's "fake death" stunt, but she'll also be happy her friend is alive and okay. While she couldn't be there for Phyllis before her meltdown and then an eventual partnership with Jeremy Stark (James Hyde), she can be there for her now. If and when Phyllis returns and has to go to court, Amanda could swing in for legal representation and save her friend from prison.
Could Amanda Sinclair return to GC to defend her friend Phyllis? Have your say, below! Don't forget to watch the CBS soap daily and check out this site regularly for the latest Young and the Restless news, updates, and spoilers.