The Young And The Restless Spoilers: Victor Focused On Two Criminal Threats – Nick Defending Sharon
The Young and the Restless spoilers document that Victor Newman (Eric Braeden) has a mixed relationship with Sharon Rosales (Sharon Case). They were married and divorced twice more than a decade ago, but that was about strategic alliances rather than love.
Victor was never obsessed with Sharon like Cameron Kristen (Linden Ashby) is. That villain has been revived as part of Y&R's fiftieth-anniversary celebration. Kudos to TPTB for including so many former characters, with anticipation of others returning as this year plays out.
Nick Newman (Joshua Morrow), like Sharon, thought Cameron was still in the jail cell they put him into approximately two decades ago in real-time. But he is not.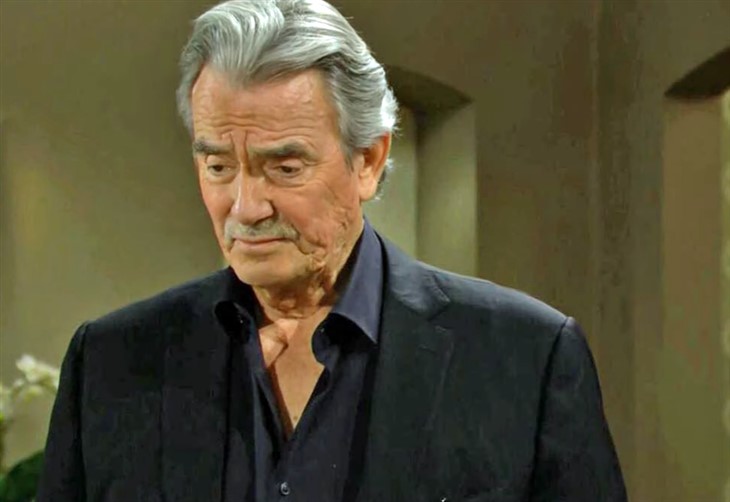 The Young And The Restless Spoilers – Cameron Kirsten Returns To Wisconsin
Cameron surprised Sharon when he arrived in Genoa City, Wisconsin, many years ago. That followed their violent encounter in Denver, Colorado.
He is, as Sharon recently re-tagged him, a monster. Hardcore viewers recall, and newer viewers have been informed through a series of flashback scenes, that Sharon romantically connected with Cameron.
Nick rightly labeled Sharon's dalliance with Cameron as coming during a period in the plot when she was confused. It included leaving GC, traveling to Denver, and being physically assaulted by Cameron.
Y&R Spoilers – Victor Newman Defends His Family
While Victor and Nikki Newman (Melody Thomas Scott) have not always approved of Sharon, they value her place as two of their children's grandmother. So, when learning that Cameron is back in town and is playing mind games with Sharon and Faith Newman (Reylynn Caster), Victor responds immediately.
Security on the Ranch has always existed. But many intruders managed to gain access to the fabled setting. That is the case with Cameron, who kills the cat Faith brought home from college.
This feels like a short-term storyline. So, Cameron's reign of terror will likely be limited. Cluing Victor in should help expedite needed justice.
The Young And The Restless Spoilers – And Then There Is Phyllis Summers
Victor and Nikki were incensed when learning that Phyllis Summers (Michelle Stafford) faked her death. Doing so continues to create havoc for many GC residents, including her children, Summer Newman Abbott (Allison Lanier) and Daniel Romalotti (Michael Graziadei).
Because Summer is Nick's child with Phyllis, Victor will split his security team's focus between Cameron and Stafford's character. Phyllis was upset that Victor learned she was alive, knowing that means her time underground may almost certainly end on Y&R.
This site is a leading source for everything linked to The Young and the Restless. Check back regularly for Y&R spoilers and news!