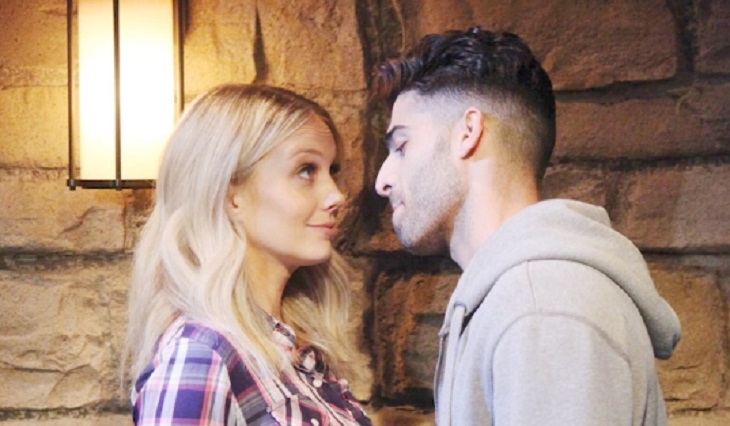 Abby (Melissa Ordway) hasn't had smooth relationships on 'The Young and the Restless'. But all has been going well with Arturo (Jason Canela) until now.
The arrival of Rey's (Jordi Vilasuso) wife Mia (Noemi Gonzalez) seems to have been plotted with a reveal involving Arturo. Why else would scenes with both brothers included tense conversations about Arturo having taking something that didn't belong to him? Rey led with a story about his younger sibling using a neighbor's bicycle, but that seemed to be a thin cover.
'Stabby's' past marriage seemed solid, but then Y&R wrote Ordway's character into saying that she never loved 'Stitch' (Sean Carrigan) in 2017. That dialogue felt pushed and it was, as Carrigan was being written out of the show.
Following Ben, Scott (Daniel Hall) came along. Abby fell hard for him, but that didn't last long. In that situation, as with some other guys, Scott was also taken (by Sharon, Sharon Case) at the time. At least a cool farewell scene in Europe was shown as 'Scabby' said goodbye. Abby was on her own until Arturo caught her eye.
Learning that Arturo was fond of Nikki (Melody Thomas Scott) a handful of months ago proved to be rather disturbing, but didn't serve to stop what this pleasant couple has developed. No matter what their one-time connection may have been, as long as Arturo holds no existing feelings for Mia, he and Abby should be able to work through this potential drama.
A surprise visitor will stake her claim and shake things up in Genoa City. Don't miss #YR this week! pic.twitter.com/cQdxkYYi82

— Young and Restless (@YandR_CBS) November 11, 2018
Abby understandably left both of her family company's behind, a number of times, in recent years. She's never been treated with full respect, as both the Abbott's and Newman's see her as less capable in business than her siblings. But Nick's (Joshua Morrow) outreach to his sister provided a fresh start and that bold choice has been going well.
Here's hoping that Arturo remains loyal to Abby, as she's given him her heart. With that all tests can be passed and marriage, along with a baby could follow for this duo in the near future on Y&R.
Soap Opera Spy is a leading source for everything linked to 'The Young and the Restless'.
Read more Celebrating the Soaps news, spoilers, and gossip on our The Young & The Restless homepage